Fact Checked
Mesothelioma Lawyer
A mesothelioma lawyer specializes in asbestos cases and can help patients and their families gain compensation for asbestos exposure. Mesothelioma attorneys can file trust fund claims and personal injury or wrongful death lawsuits. A mesothelioma law firm has the experience to get compensation and hold asbestos companies accountable.
Find A Mesothelioma Attorney
Last Updated:
June 18, 2020.
How to Choose a Mesothelioma Attorney
Finding the right lawyer for your case is just as important as finding the right medical specialist to oversee your care.
Given the rarity of mesothelioma, a general practice lawyer will not have the expertise needed to win your case. Seeking a lawyer who specializes in mesothelioma is vital to your legal success.
Factors to consider when looking for the right lawyer:
Experience and good reputation in handling mesothelioma cases
Understanding of the intricacies of this disease
Knowledge of past landmark asbestos cases
Compassion for your family
Willingness to make the process easy for you
Ability to estimate the potential value of your case, without making unreasonable guarantees
If you were diagnosed with pleural mesothelioma or lost a family member to the disease, you have grounds to make a legal case against any company who knowingly exposed you or your loved one to asbestos.
Mesothelioma can be prevented. Medical researchers and product manufacturers have known this for nearly a century, and yet too many kept quiet and chose not to inform the public — or their own employees — about the severe health consequences of working around asbestos.
The World Health Organization estimates 125 million workers worldwide have been exposed to asbestos. In the United States, about 3,000 people are diagnosed with mesothelioma each year. Most have pleural mesothelioma.
Consequently, there were 2,190 mesothelioma lawsuits filed in 2017, according to a litigation review from legal consulting firm KCIC.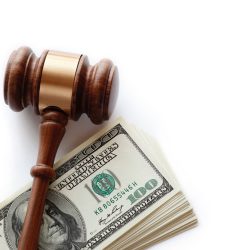 Find a Mesothelioma Lawyer
Connect with a top mesothelioma attorney who can help you and your family get the compensation you deserve.
How a Mesothelioma Lawyer Can Help
Fact
You usually only have 1–4 years after your initial diagnosis to file a claim.
It's important to consider talking to an attorney if you have been diagnosed with pleural mesothelioma. You usually only have one to four years after your initial diagnosis to file a mesothelioma claim. If your loved one passed away from pleural mesothelioma, the time limit starts from the time of death.
Qualified mesothelioma attorneys can help you understand litigation procedures and file a timely legal claim. They can also see your claim through the case process and possibly improve your chances of obtaining compensation.
Depending on court rules and individual case circumstances, an attorney may be able to get your mesothelioma case expedited for trial.
A qualified lawyer will work with you to determine:
When and where you were exposed to asbestos
How much and how long you were exposed
What injuries occurred because of exposure
Who to hold accountable
All these details are needed to make a strong case. Mesothelioma attorneys are usually paid a percentage of any compensation you may obtain.
Types of Mesothelioma Lawsuits
There are two types of mesothelioma lawsuits: Personal injury claims filed by people with mesothelioma, and wrongful death claims filed by surviving family members.
If you file a personal injury claim but die before your case is resolved, an attorney can work with your family or estate to continue pursuing the claim against those who caused your illness.
Whether you file a personal injury or wrongful death lawsuit, a mesothelioma lawyer may be able to obtain compensation to help provide for your family, assist with remaining medical bills and address other losses.
Legal compensation can cover:
Cancer treatment costs not covered by insurance
Expenses related to traveling for specialized treatment
Loss of income if the patient or a family caregiver can no longer work
Professional caregiving costs
Therapy and grief support services
Funeral expenses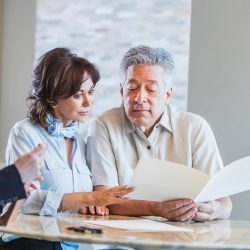 Financial Assistance Is Available
Get Help Paying for Treatment Costs & Other Expenses
Mesothelioma Lawsuit Process
Filing an asbestos-related claim can seem overwhelming, but mesothelioma attorneys are available to manage your case at each stage, so you can focus on your treatment and spend time with loved ones.
Here's what to expect from the legal process, from start to finish:
Step 1: Preparation
Although your lawyer will do most of the leg work for you, it is a good idea to arrive at your initial consultation as prepared as possible.
Gather any medical records that show your diagnosis and when and where you were exposed to asbestos.
Have your work history available, including the company name, address, phone number, a detailed report of your job description and years of employment.
Keep records of all medical bills and other related expenses. This will help determine how much you may be compensated.
Don't worry if you can't gather all this information. Your lawyer will assist you during the process.
Step 2: Filing a Claim
Your attorney will fill out a legal document called a complaint, which outlines your asbestos exposure in detail, any health conditions associated with your exposure, and why the other party (the defendant) should be held responsible. It is possible to have more than one defendant in your case.
Step 3: Responses
After your attorney files the lawsuit, each defendant in your case has a certain amount of time to respond — usually 30 days.
Typically they will deny everything in your complaint and ask the court to dismiss the case. Don't worry, this is normal. If your attorney thinks you have a strong enough case, it is likely the court will feel the same way.
Step 4: Discovery Phase
Both parties will gather documents to use as evidence at trial, and each party will have the chance to question the other party in person. At this time, you may be asked questions from the defendants in your case.
These questions will be aimed at finding someone else who exposed you to asbestos. Your attorney will help prepare you for these questions.
This phase can take the longest to complete, but if your condition worsens, you can ask the court to expedite the process.
Step 5: Settlement or Trial
Mesothelioma lawsuits are typically settled out of court before they go to trial. Different defendants are usually open to settlement discussions at different stages of the litigation process.
An experienced attorney can help you evaluate the strength of a mesothelioma settlement and whether to take the offer or proceed to a trial.
You do not have to be present during the entire trial, and your attorney should make this process as painless as possible. Your attorney may travel to you, and you may even be able to communicate via phone or computer.
Step 6: Appeals
If you win the case in court, the defendant will likely file an appeal within one to six months. This will delay payment of any monetary damages you were awarded. Usually an appeals court only decides if the trial court correctly applied the law to the case.
If there is no appeal, you will receive payments a few months after the ruling.
Questions to Ask a Mesothelioma Lawyer
Mesothelioma lawsuits begin with filing a document called a complaint or petition. Filing a complaint involves preparation that is best done with the assistance of an experienced mesothelioma lawyer.
When you first meet with a law firm, be sure to ask the following questions:
How do I know who I can sue and where I can file a lawsuit?

An attorney can help by first determining whether you are eligible to file an asbestos personal injury or wrongful death claim. Determining when and where you can file requires careful analysis of a number of factors that are specific to your case.

These factors include when and where you or your loved one was exposed to asbestos as well as the identity and location of the defendants. Some states also require claimants to reach a certain stage of severity in their illness before they can pursue a legal claim.

It will be necessary to review your medical history as well as your asbestos exposure and work history before filing your complaint.

What is the time limit for seeking compensation?

Each state limits the amount of time available to file a lawsuit. These regulations are called statutes of limitations. In most states, the period is one to four years long. Timing is crucial, so it's a good idea to contact a mesothelioma attorney as soon as possible to start the case process.

How much do mesothelioma lawyers cost?

Mesothelioma attorneys usually work on a contingency fee basis. This means they are not paid until you receive compensation, and their fee is a set percentage of the compensation amount. You should discuss this percentage before making the decision to hire them.
Other Sources of Mesothelioma Compensation
The most common way to obtain mesothelioma compensation is to file a personal injury lawsuit or a wrongful death lawsuit, but a specialized lawyer can help you explore other options as well.
Bankruptcy Trust Funds
Many companies and manufacturers responsible for mining asbestos or selling asbestos-containing products have filed for bankruptcy because of the large number of asbestos lawsuits filed against them.
In several cases, these companies were legally obligated to create an asbestos trust fund so they would be able to compensate future claimants.
Veterans Benefits
If you served in the U.S. military, you may be able to file a VA claim and receive health care and monetary compensation through the Department of Veterans Affairs.
Workers' Compensation
Typically, if you were exposed to asbestos and diagnosed with pleural mesothelioma, a workers' compensation claim will not be enough to cover all your medical expenses.
Class action lawsuits are usually not recommended for mesothelioma cases either.
Discuss the fine details with an experienced attorney who can help you decide which source of compensation is best for your needs.
Mesothelioma Information Packet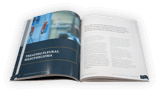 Get Yours Now