Mesothelioma Lawyer
A mesothelioma lawyer specializes in asbestos cases and can help patients and their families gain compensation for asbestos exposure. Mesothelioma attorneys can file trust fund claims and personal injury or wrongful death lawsuits. A mesothelioma law firm has the experience to get compensation and hold asbestos companies accountable.
Last Updated:
December 6, 2022.
How a Mesothelioma Lawyer Can Help You
You should consider talking to a mesothelioma attorney if you have been diagnosed with mesothelioma. You usually only have one to four years after your initial diagnosis to file a mesothelioma claim. If your loved one died from mesothelioma, the time limit starts at the time of death, making it an even more time-sensitive decision.
Qualified mesothelioma attorneys can help you understand litigation procedures and file a timely legal claim. They can also see your claim through the case process and possibly improve your chances of obtaining compensation.
Depending on court rules and individual case circumstances, an attorney may be able to get your mesothelioma case expedited for trial.
You can find representation no matter if you have pleural mesothelioma, peritoneal mesothelioma or pericardial mesothelioma.
A qualified lawyer will work with you to determine:
When and where you were exposed to asbestos
How much you were exposed to and for how long
What injuries occurred because of exposure
Who to hold accountable
All these details are needed to make a strong case. Mesothelioma attorneys are usually paid a percentage of any compensation you may obtain.
Mesothelioma Legal Options
You should hire a mesothelioma lawyer to explore your legal options because you or your loved one's cancer could have been prevented. You are legally entitled to file a mesothelioma lawsuit along with other legal actions against negligent employers and asbestos manufacturers.
Lawsuits for Mesothelioma
There are two types of mesothelioma lawsuits: Personal injury claims filed by people with mesothelioma, and wrongful death claims filed by surviving family members.
Mesothelioma Wrongful Death Lawsuits
An attorney can work with a patient's family or estate to pursue a wrongful death lawsuit against those who caused their loved one's illness.
Asbestos Settlements
It is generally rare for a mesothelioma lawsuit to result in a jury trial. The majority of these lawsuits are resolved out of court with a mesothelioma settlement.
Asbestos Trust Funds
In addition to filing a lawsuit, patients also have the legal right to file multiple claims with asbestos trust funds. Many companies responsible for selling asbestos-containing products have filed for bankruptcy, and these companies were legally obligated to create asbestos trust funds to compensate future claimants.
Other Types of Mesothelioma Compensation
The most common way to obtain mesothelioma compensation is to file a personal injury lawsuit or a wrongful death lawsuit, but a specialized lawyer can help you explore other options as well.
VA Claims
If you served in the U.S. military, you may be able to file a VA claim and receive health care and monetary compensation through the Department of Veterans Affairs.
Workers' Compensation
Typically, if you were exposed to asbestos and diagnosed with pleural mesothelioma, a workers' compensation claim will not be enough to cover all your medical expenses. Class action lawsuits are usually not recommended for mesothelioma cases either.
Insurance Compensation
Health insurance helps people afford health care, but coverage varies greatly depending upon the kind of health insurance you have.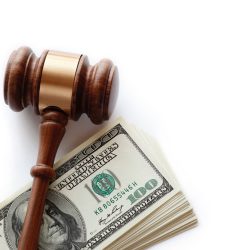 Find a Mesothelioma Lawyer
Connect with a top mesothelioma attorney who can help you and your family get the compensation you deserve.
How to Choose a Mesothelioma Attorney
Finding the right lawyer for your case is just as important as finding the right medical specialist to oversee your care.
Given the rarity of mesothelioma, a general practice lawyer will not have the expertise needed to win your case. Seeking a lawyer who specializes in mesothelioma is vital to your legal success.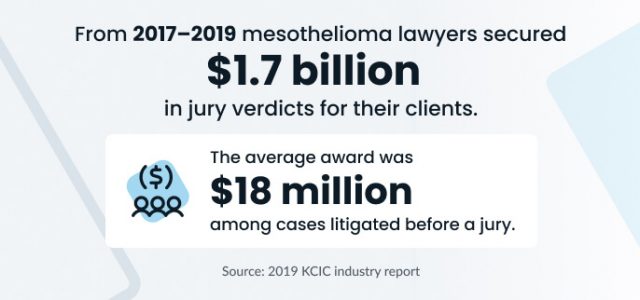 Factors to consider when looking for the right mesothelioma lawyer:
Experience and good reputation in handling mesothelioma cases
Understanding of the intricacies of this disease
Knowledge of past landmark asbestos cases
Compassion for your family
Willingness to make the process easy for you
Ability to estimate the potential value of your case, without making unreasonable guarantees
If you were diagnosed with pleural mesothelioma or lost a family member to the disease, you have grounds to make a legal case against any company who knowingly exposed you or your loved one to asbestos and failed to warn of the dangers.
Mesothelioma can be prevented. Medical researchers and product manufacturers have known this for nearly a century, and yet too many kept quiet and chose not to inform the public — or their own employees — about the severe health consequences of working around asbestos.
The World Health Organization estimates 125 million workers worldwide have been exposed to asbestos. In the United States, about 3,000 people are diagnosed with mesothelioma each year. Most have pleural mesothelioma.
Consequently, there were 2,190 mesothelioma lawsuits filed in 2017, according to a litigation review from legal consulting firm KCIC.
Choosing a Top Mesothelioma Law Firm
The best mesothelioma law firms are those that operate nationwide because they have the most experience. A national law firm has handled all types of cases in virtually every state in the country. This experience means they are intimately familiar with how asbestos laws vary by state and they know the best jurisdictions in which to file your unique claim.
Nationwide firms have also built databases documenting asbestos products and job sites that other attorneys don't have, which are essential to ensuring the success of your claim.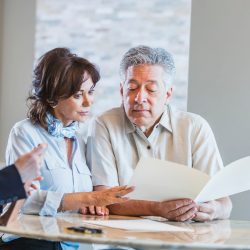 Financial Assistance Is Available
Get Help Paying for Treatment Costs & Other Expenses
Asbestos Laws and Regulations
A mix of federal and state laws help to regulate asbestos use and exposure in the U.S.
The major federal asbestos regulations delegated to states include:
OSHA's Construction Standards (OSHA 29 C.F.R. 1928.58)
OSHA General Industry Standards (OSHA 29 C.F.R. 2910)
EPA's Worker Protection Rule (EPA 40 C.F.R. 763)
EPA's National Emission Standards for Hazardous Air Pollutants (EPA 40 C.F.R. 61)
EPA's Asbestos Hazard Emergency Response Act and the Asbestos School Hazard Abatement Reauthorization Act (EPA 40 C.F.R. 763)
States also set their own asbestos laws and regulations to protect citizens from exposure. In addition to the laws that regulate asbestos exposure, state asbestos litigation laws impact how asbestos lawsuits are filed and define the legal rights of the parties involved. These laws vary greatly by state.
Some states' asbestos litigation laws tend to favor either plaintiffs or defendants. Hiring a mesothelioma lawyer who is familiar with such laws is important to securing compensation.
Another important legal factor that varies by state is the amount of time a plaintiff has to file a claim after they are diagnosed with mesothelioma, which is known as the statute of limitations.
California Asbestos Laws
Title 8 of the California Code of Regulations mandates employers provide proper air quality at job sites, including air that doesn't contain harmful amounts of asbestos fibers. Title 8 also defines certification requirements for asbestos contractors and consultants.
Florida Asbestos Laws
Florida's asbestos statutes are outlined in the Florida Administrative Code, which includes regulations involving certification and licensing of asbestos abatement professionals. The Florida Department of Environmental Protection oversees the state's Asbestos Removal Program, which was established in 1982.
Georgia Asbestos Laws
Georgia Code Title 12 defines the state's Asbestos Safety Act, and these regulations are enforced by the Georgia Department of Natural Resources. The U.S. Environmental Protection Agency's Region 4 also helps to enforce Georgia's asbestos regulations.
New York Asbestos Laws
The New York State Asbestos Law, also known as Industrial Code Rule 56, defines the state's asbestos regulations. New York City has an additional set of regulations through the NYC Asbestos Control Program. New York's Asbestos Control Bureau, which is part of the Department of Labor, enforces asbestos laws in the state.
Ohio Asbestos Laws
Ohio's asbestos laws are defined by two separate statutes, including Ohio Revised Code Title 37 and the Ohio Administrative Code's chapters on asbestos emission control. The Ohio Environmental Protection Agency enforces asbestos laws and the Department of Health offers licensing for asbestos abatement professionals.
Pennsylvania Asbestos Laws
Various laws regulate asbestos in Pennsylvania, including the Asbestos Occupations Accreditation and Certification Act, which regulates asbestos abatement projects. Pennsylvania's Department of Environmental Protection enforces asbestos laws and the Department of Labor and Industry provides licensing for abatement professionals.
Texas Asbestos Laws
The Texas Asbestos Health Protection Act is defined in Texas Occupations Code Section 1954. The state's Asbestos Program is enforced by the Texas Department of State Health Services, which oversees the maintenance, renovation and demolition of buildings harboring asbestos.
Rules of Asbestos Litigation
The following rules are examples of asbestos litigation laws that may vary by state. For example, the medical criteria required by one state may not be required in another state.
Medical Criteria
One strategy for limiting the number of asbestos lawsuits filed in a state is to set certain medical criteria that only allow patients with serious asbestos-related injuries to file a claim. Some states allow plaintiffs to file claims for non-serious asbestos injuries, such as pleural plaques, while other states require a more serious diagnosis of mesothelioma, lung cancer or asbestosis to file a claim.
Two-Disease Rule
Some states have rules that prevent defendants from requiring plaintiffs to sign away the right to file a subsequent cancer claim if they are compensated for a noncancerous claim related to asbestos exposure. Essentially, these rules prevent defendants from blocking plaintiffs from filing a second claim if they develop a more serious asbestos-related disease later on.
Expedited Case Ruling
Many states have passed rules that allow plaintiffs with serious asbestos-related diseases, such as mesothelioma, to receive scheduling preferences for court proceedings and trials. These rules help plaintiffs with terminal cancers see their day in court before they die.
While all of this is complicated and difficult to understand, a good mesothelioma attorney will help you every step of the way. They will handle all the legal matters and guide you through the process. You don't have to do it alone.