Only an experienced pleural mesothelioma specialist can properly diagnose and treat this rare disease. We work with the top doctors around the country and help patients find the best treatment team for their individual diagnosis.
Find A Mesothelioma Doctor
Medically Reviewed
and
Fact Checked
.
Last Updated on January 22, 2020.
What to Consider When Choosing a Doctor
Top Pleural Mesothelioma Doctors
Common Questions for Your Doctor
Mesothelioma Information Packet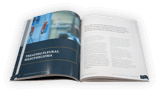 Get Yours Now