Finding the Best Mesothelioma Doctor
Mesothelioma doctors are oncologists, surgeons and radiologists who have dedicated their careers to treating mesothelioma. Working with these specialists can get you access to innovative treatments and clinical trials.
Last Updated:
August 16, 2022.
Top Mesothelioma Doctors

Robert B. Cameron, M.D.
Thoracic Surgeon at Ronald Reagan UCLA Medical Center
Dr. Cameron is a pioneer of lung-sparing surgery for early-stage pleural mesothelioma. Cameron is director of thoracic surgery at UCLA Medical Center and treats patients at the VA Greater Los Angeles Healthcare System. Cameron also serves as director of the Pacific Mesothelioma Center.

Paul Sugarbaker, M.D.
Surgical Oncologist at Washington Cancer Institute
Surgical oncologist Dr. Paul Sugarbaker is the director of the Peritoneal Surface Malignancy Program at the Washington Cancer Institute and a world leader in the treatment of mesothelioma.

Jacques Fontaine, M.D.
Thoracic Surgeon at Moffitt Cancer Center
Dr. Fontaine is lead thoracic surgeon at Moffitt Cancer Center in Tampa, Florida. He has extensive experience treating pleural mesothelioma and strongly believes in collaborating with other health care professionals to give patients the best possible care. He advocates for a multimodal approach to therapy.

Raja Michael Flores, M.D.
Chief of Thoracic Surgery at Mount Sinai Hospital
Dr. Flores is chief of thoracic surgery at the Mount Sinai Hospital, where he specializes in surgical procedures and techniques for mesothelioma. His concerns about the risks and loss of quality of life after removing an entire lung led to his research on lung-sparing surgery.

R. Taylor Ripley, M.D.
Thoracic Surgeon at Baylor College of Medicine
Dr. Ripley is a thoracic surgeon and the director of the Mesothelioma Program Treatment Center at the Baylor College of Medicine. He was the hand-picked successor to mesothelioma pioneer Dr. David Sugarbaker, who died in 2018. Ripley was recruited by Sugarbaker from the National Cancer Institute, where he was known for his clinical, surgical and research excellence.

David C. Rice, M.D.
Thoracic Surgeon at MD Anderson Cancer Center
Dr. Rice is associate professor of surgery at the University of Texas MD Anderson Cancer Center, where he specializes in thoracic and cardiovascular surgery. He is well known for his research on mesothelioma surgery. His research has helped define the staging and diagnosing procedures before surgery.

Hedy Kindler, M.D.
Medical Oncologist at University of Chicago Medical Center
Dr. Kindler is director of the Mesothelioma Program at the University of Chicago Medical Center. Kindler, whose father died from pleural mesothelioma in 2001, also is the director of the Gastrointestinal Oncology Program. She designs and oversees many of the clinical trials at the University of Chicago, including mesothelioma trials.
Why Do I Need a Mesothelioma Specialist?
Finding a specialist is extremely important. It is the best way to access excellent care from someone who has a strong history of helping patients live longer with mesothelioma.
Doctors who specialize in treating mesothelioma received lots of training from other mesothelioma experts. They are supported by a skilled team of health care professionals who also have plenty of experience caring for mesothelioma patients.
Treating mesothelioma is complex, especially if you are undergoing multimodal therapy. It is vital to work with a doctor who has specialized in pleural or peritoneal mesothelioma because these cancers are treated very differently.
Working with a Doctor Specializing in Your Mesothelioma Type
There are four types of mesothelioma based on the location where cancer develops. Each form of mesothelioma has unique symptoms and requires specific kinds of treatment. Seeing a physician who specializes in your type of mesothelioma ensures you receive the most appropriate and effective treatment.
Pleural Mesothelioma Doctors: These doctors specialize in thoracic cavity cancers such as lung cancer. Pleural specialists offer treatment such as thoracic surgery and therapies which remove tumors from the lungs and chest wall.
Peritoneal Mesothelioma Doctors: Peritoneal specialists are experts in treating cancers in the abdomen. A peritoneal surgeon can perform cytoreductive surgery with heated chemotherapy to remove tumors from the abdominal lining.
Pericardial Mesothelioma Doctors: Pericardial mesothelioma presents with symptoms that mimic many other heart conditions and can be challenging to diagnose. A pericardial specialist can perform a pericardiectomy or a palliative pericardiocentesis.
Testicular Mesothelioma Doctors: These specialists often treat other genitourinary cancers such as prostate cancer. Testicular mesothelioma specialists offer surgery and radiation options, allowing almost 50% of patients to survive five years after diagnosis.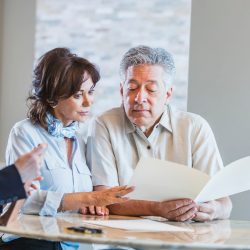 Need Help Paying for Treatment?
Learn how financial assistance can help pay for mesothelioma treatment
Types of Mesothelioma Specialists
Mesothelioma cancer centers offer a multidisciplinary approach to care by creating a team of mesothelioma specialists to treat the cancer in different ways.
The core team is often composed of oncologists who specialize in general medical oncology, surgery or radiation. These cancer doctors are also supported by other specialists, including palliative care specialists and pulmonologists.
Medical Oncologist
A medical oncologist specializes in diagnosing and treating cancer. These doctors can guide you through treatment and also offer chemotherapy or immunotherapy to slow the growth and spread of your cancer. They may serve as the point of contact with other doctors who are contributing to your care.
Surgical Oncologist
Surgical oncologists perform surgeries that aim to put the disease into remission or make symptoms more manageable. Thoracic surgeons specialize in surgery for pleural mesothelioma, while general surgeons can become specialists in surgery for peritoneal mesothelioma.
Radiation Oncologist
Radiation oncologists specialize in the use of radiation therapy to treat cancer. They calculate radiation dosages and control the process during treatment, which aims to relieve symptoms and extend survival by shrinking tumors or slowing their growth.
Other Supporting Specialists
Palliative care specialists
General practitioners
Pulmonologists
Doctors of osteopathic medicine
Pathologists
What to Consider When Choosing a Mesothelioma Doctor
Years of Experience
Mesothelioma specialists offer knowledge, experience and skill. They know the intricacies and subtleties of the disease and have access to the latest advances in technology, treatment options and clinical trials.
Pleural mesothelioma doctors with years of experience know the disease better than anyone and have the expertise to handle the challenges associated with it. The importance of working with a specialist cannot be understated.
Trustworthy Diagnosis and Prognosis
Specialists also have the ability to accurately diagnose this type of cancer and develop a treatment plan unique to your diagnosis. A specialist with experience diagnosing and treating different stages and cell types of mesothelioma can give you the best possible prognosis.
Doctors inexperienced with the diagnosis and treatment of mesothelioma can make a number of costly mistakes. For one, they may misdiagnose your cancer as a less severe respiratory condition, delaying proper treatment.
They could also misjudge the stage of your cancer and start a treatment plan that is ineffective for your current stage of disease.
Do They Have a Good Bedside Manner?
The connection and relationship you develop with your doctor is important. Find a doctor who makes you feel comfortable, and one who is accessible and open to discussions about your goals and concerns.
Ask yourself if you feel like you can communicate clearly with the doctor you are considering. If you respect the doctor, feel comfortable around them and believe they will communicate well with you, you've found a good contender.
Will You Have to Travel?
Depending on where you live, you may have to travel to see the specialist with whom you feel the most comfortable. This can be expensive, but some mesothelioma cancer centers help with transportation and lodging costs if you have to travel a considerable distance.
Traveling for treatment may sound stressful, but it could help you access top-notch care and the latest advancements in treatment. Resources for travel, such as travel grants, are available to help cover the costs.
Are They Covered by Your Insurance?
You'll probably want a doctor who is part of your health care plan, a preferred provider or at least a doctor who accepts your insurance. It is no surprise that medical bills can add up, even with an in-network doctor.
Insurance companies are notorious for denying coverage, but you can appeal denied claims and learn more about financial assistance options.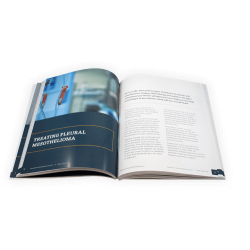 Free Mesothelioma Guide
Critical Mesothelioma Information for Patients & Families
Preparing for Your Doctor Appointment
Your initial consultation with a mesothelioma specialist may feel intimidating at first, but preparing for your visit will make it easier to get all the information you need.
A mesothelioma specialist will know more than a family doctor or general oncologist about your cancer. During your visit, they will go over the specifics of your diagnosis and formulate a treatment plan tailored to you that utilizes their multidisciplinary team.
The first visit can take one to three hours. Gathering your medical records and questions beforehand will save you time and frustration. The topics of discussion will likely be challenging, and it's essential to prepare for news you may not want to hear.
Documents and Items to Bring with You
Medical records and imaging scans, including those sent over from other offices.
A prescription list with the name, dose and indication of each drug.
A list of any supplements or over-the-counter medications you are taking.
Insurance information and payment options, verified with the office beforehand.
A plan for transportation or lodging if traveling a long distance.
A bottle of water and small snacks to stay hydrated and alert during the extended visit.
Completed new patient forms or paperwork that you received beforehand.
A friend, caregiver or loved one who can provide support and take additional notes.
A list of questions and a folder for educational handouts and resources.
Planning for the consultation can help you avoid feeling anxious or overwhelmed. This will allow you to absorb more of the conversation.
Mesothelioma specialists have extensive experience in this rare disease and are prepared to answer any questions or concerns you might have.
Possible topics your specialist will discuss with you:
Cancer type and stage
Need for additional testing
Treatment options and clinical trials
Side effects of treatment
Life expectancy and prognosis
Support resources available to you
Common Questions for Your Doctor
How much experience do you have treating mesothelioma?
How many years have you worked in the field?
What cancer centers have you worked for?
Do you have experience treating my specific subtype (cell type) of mesothelioma?
Does this facility offer access to clinical trials?
What treatments do you usually offer for this cancer?
What treatments do you recommend for me?
Do the radiologists, pathologists and other cancer doctors you work alongside also have experience treating mesothelioma?
Can you help me find alternative and supplemental therapies beyond the standard care?
Can you tell me the stage of my tumor and estimate my life expectancy?
Do I have to accept all treatment recommendations?
How will the suggested treatment plan help me? How will it affect my lifestyle?
Does this hospital offer multidisciplinary care, and are you part of that team?