Although pleural is the most common type of mesothelioma, it is still a rare cancer with about 2,000 to 3,000 people diagnosed in the United States each year. Sometimes it may seem as if doctors who specialize in treating this disease are as rare as the cancer itself, but finding a specialist should be your number one priority.
If you want to beat this cancer, a specialist and an expert team of health care professionals are the ones who are most qualified to treat you.
That's why we are here to help you find the specialist who fits your specific diagnosis. Our free Doctor Match program puts you in contact with the best doctors who can give you a fighting chance. We can even help you access funds to help you or your family cover the expenses associated with treatment, travel and accommodation.
Why Do I Need a Specialist?
Finding a specialist is extremely important. Only experienced doctors who have diagnosed and treated this disease before can offer you the most promising and most accurate prognosis.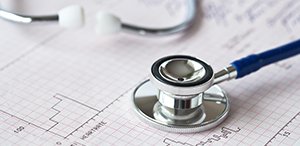 Knowledge and Experience
Specialists offer knowledge, experience and skill. They know the intricacies and subtleties of the disease and have access to the latest advances in technology and treatment options. Doctors with years of experience know this disease better than anyone and are better prepared for the challenges associated with it.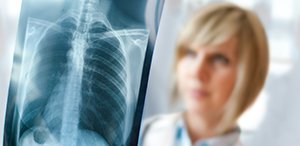 Accurate Diagnosis
They also have the ability to accurately diagnosis this type of cancer while developing a treatment plan unique to your situation. A specialist with experience diagnosing and treating different stages and cell types of pleural mesothelioma can give you the best possible prognosis.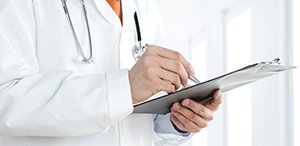 Non-Specialists
Doctors inexperienced with the diagnosis and treatment of mesothelioma can make a number of costly mistakes. For one, they may misdiagnose your cancer as a less severe respiratory condition, delaying proper treatment. They could also misjudge the stage of your cancer and start a treatment plan that is ineffective for your current stage of disease.
What to Consider When Choosing a Doctor
Several factors can help you choose the right doctor to oversee your care. Consider the following factors before making a final decision:
Experience
First and foremost, your doctor should have years of experience treating pleural mesothelioma. You'll want to select doctors who specialize in the kind of treatment you'll benefit from the most. For example, not everyone is diagnosed early enough to qualify for surgery, but those who do qualify should select a mesothelioma doctor who specializes in thoracic surgery. If you don't qualify for surgery, select oncologists who specialize in chemotherapy or radiation therapy for pleural mesothelioma.
Compassion and Understanding
The connection and relationship you develop with your doctor is important. Find a doctor who makes you feel comfortable, and who is accessible and open to discussions about your goals and concerns. Ask yourself if you feel like you can communicate clearly with the doctor you are considering. If you respect the doctor, feel comfortable around them and believe they will communicate well with you, you've found a good contender.
Location
Depending on where you live, you may have to travel to see the specialist with whom you feel the most comfortable. This can be expensive, but some specialty centers help with transportation and lodging costs if you have to travel a considerable distance. Travel grants are also available and our patient advocates can help you apply. Traveling for treatment may sound stressful, but it could help you access top-notch care and the latest advancements in treatment.
Quality of Cancer Center
Sometimes doctors are only as good as the tools at their disposal. Make sure to ask your doctor how their cancer center compares to others in the country. This is especially important if you are a candidate for surgery because you want the latest technology being used by your surgical team. The best cancer centers for pleural mesothelioma have doctors who specialize in all forms of effective treatment for mesothelioma, including surgery, chemotherapy and radiation therapy.
Insurance
You'll probably want a doctor who is part of your health care plan, a preferred provider or at least a doctor who accepts your insurance. It is no surprise that medical bills can add up, even with an in-network doctor. Insurance companies are notorious for denying coverage, but you can appeal denied claims and learn more about financial assistance options. Our patient advocates can help answer insurance questions and provide information on financial assistance.
Questions to Ask Your Doctor
Before choosing a cancer doctor and treatment center, ask your doctor some basic questions to make sure you can get the help you need:
How much experience do you have treating pleural mesothelioma?
How many years have you worked in the field?
What cancer centers have you worked for?
Do you have experience treating my specific subtype (cell type) of mesothelioma?
Does this facility offer access to clinical trials?
What treatments do you usually offer for this cancer?
What treatments do you recommend for me?
Do the radiologists, pathologists and other cancer doctors you work alongside also have experience treating mesothelioma?
Can you help me find alternative and supplemental therapies beyond the standard care?
Can you tell me the stage of my tumor and estimate my life expectancy?
Do I have to accept all treatment recommendations?
How will the suggested treatment plan help me? How will it affect my lifestyle?
Types of Specialists
With pleural mesothelioma, treatment will likely involve several different doctors from various specialties, particularly with specialized care that includes a multimodal approach. It is important to know and understand the different types of specialists who will be overseeing your care.
Oncology is the term used to refer to the medicine of cancer care. Most of the doctors who treat pleural mesothelioma are oncologists who elect a subspecialty, such as surgery, chemotherapy or radiation therapy.
Some of the doctors you can expect to see include:
Medical Oncologists

A medical oncologist specializes in diagnosing and treating cancer. These doctors can guide you through treatment, and also offer chemotherapy to slow the growth and spread of your cancer. Your medical oncologist may offer treatments, make referrals to other doctors, arrange tests, communicate with surgeons and radiologists, and manage your case. They will prescribe chemotherapy regimens, selecting which drugs will work best for you, such as the combination of pemetrexed and cisplatin. Medical oncologists may also oversee the use of targeted therapies, such as immunotherapy drugs, and refer you to a palliative care doctor for pain medication.

Surgical Oncologist

Surgical oncologists perform all surgeries, whether they aim to cure the disease or just make symptoms more manageable. Several of the most effective surgical procedures for this disease are extensive and complicated. Make sure your surgeon has the experience to treat you safely and effectively. Ask how many times they've performed the surgery you've been recommended to undergo.

Radiation Oncologists

Radiation oncologists specialize in the use of radiation therapy to treat cancer. The radiation oncologist calculates radiation dosages and controls the process during treatment, which aims to relieve symptoms and extend survival by shrinking tumors or slowing growth.
Need Help Paying for Treatment?
Our patient advocates can help you and your family find financial assistance through grants, trust funds and more.
Mesothelioma: A Truly Rare Cancer
Pleural mesothelioma accounts for the majority of all mesothelioma cases, but it's not as common as any of the most frequently diagnosed cancers in the United States. In fact, the numbers are hardly comparable.
Overall Cancer Diagnosis
About 1.6 million Americans are diagnosed with cancer annually. Out of all of these cases, about 235,000 people are diagnosed with breast cancer; 233,000 are diagnosed with prostate cancer; and 224,000 are diagnosed with lung
cancer.
Mesothelioma Diagnosis
Approximately 2,000-3,000 people are diagnosed with mesothelioma — and about 75 percent of those cases affect the pleura.
Dr. Farid Gharagozloo talks about the world's first robotic surgery for mesothelioma and how this has changed how we look at the disease.
Top Mesothelioma Doctors
We have built relationships with many of the leading pleural mesothelioma specialists in the country to give you access to the best care available. Several specialists are located in major metropolitan areas of the Northeast United States, including Boston, Philadelphia and New York. Others are scattered across the country.
Top pleural mesothelioma specialists include:
California

Dr. Jay M. LeeDirector, Thoracic Oncology Program at UCLA Medical Center
Dr. Lee is an accomplished surgeon who has pioneered new treatment methods, as well as directed multiple clinical trials focused on gene therapy and immunotherapy.
In addition to his work at UCLA, Lee also practices at the Jonsson Comprehensive Cancer Center in Los Angeles.
---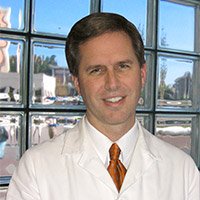 Dr. Robert CameronDirector, Thoracic Surgery at the Ronald Reagan UCLA Medical Center
For decades, Dr. Cameron has been a pioneer in the development of aggressive, lung-sparing surgery for patients with early-stage pleural mesothelioma. Cameron is director of Thoracic Surgery at the Ronald Reagan UCLA Medical Center and treats patients at the nearby VA Greater Los Angeles Healthcare System.
He also serves as scientific advisor for the Pacific Heart, Lung & Blood Institute and director of the Pacific Mesothelioma Center, where he talks to patients about controlling the disease through a multimodal approach.
Florida
---
---
---
Hawaii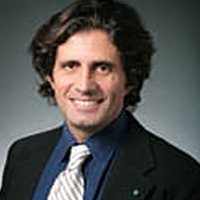 Dr. Michele Carbone Director, Thoracic Oncology at University of Hawaii Cancer Center
Dr. Carbone, director of Thoracic Oncology at the University of Hawaii Cancer Center, has traveled the world studying the dynamics of gene therapy to improve treatment of pleural mesothelioma.
As a pathologist, Carbone and his research team receive considerable federal funding to help move the world closer to a cure. He previously worked at the cancer center of Loyola University in Chicago and for the National Institutes of Health, where he first began studying this disease.
Illinois
Dr. Hedy Lee Kindler Director, Mesothelioma Program at the University of Chicago Medical Center
Dr. Kindler is director of the Mesothelioma Program at the University of Chicago Medical Center, fascinated by the intricacies of the disease and driven by a passion to improve the treatment of it.
Kindler, whose father died from pleural mesothelioma in 2001, also is the director of the Gastrointestinal Oncology Program. She designs and oversees many of the clinical trials at the University of Chicago, a few of which are breaking new ground in the field of mesothelioma treatment.
Maryland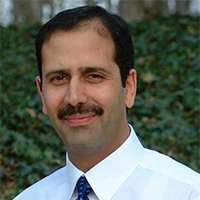 Dr. Raffit Hassan M.D. Medical Oncologist, National Cancer Institute
As an oncologist and a senior investigator at the National Cancer Institute, Dr. Hassan has played an integral role in the development of immunotherapy for the treatment of pleural mesothelioma. His work with multiple clinical trials has led the medical community closer to turning mesothelioma into a more manageable cancer.
For his efforts, Hassan has been the recipient of the ASCO Career Development Award, the NIH Patient Oriented Research Career Development Award and the Pioneer Award from the Mesothelioma Applied Research Foundation.
Massachusetts

Dr. Lebenthal is Israeli-board certified in general surgery and thoracic surgery. He is a veteran of the Israeli Army, where he served as a physician and commanded an infantry platoon. He advocates minimally invasive surgery to speed up the recovery time for patients, as well as tailored treatment options for each patient.
Pennsylvania

Dr. Rodney Landreneau Director, Esophageal and Lung Institute at Allegheny General Hospital
As director of the Esophageal and Lung Institute at Allegheny General Hospital, Dr. Landreneau is working to advance surgical practices of pleural mesothelioma. Prior to moving to Allegheny, Landreneau served as director and chief of general thoracic surgery at the Ochsner Cancer Institute in New Orleans.
He is a thoracic surgeon who specializes in pleural mesothelioma and lung cancer. He spent more than 20 years performing minimally invasive and video-assisted surgery while serving as director of the Lung Cancer Program at the University of Pittsburgh Medical Center (UPMC).
Texas

Dr. David RiceSurgeon, MD Anderson Cancer Center
Dr. Rice is associate professor of surgery at the University of Texas MD Anderson Cancer Center, where he specializes in thoracic and cardiovascular surgery. He is well known for his research on mesothelioma surgery. His research has helped define the staging and diagnosing procedures before surgery, and he is currently involved in a program aiming to improve the current staging system.
Top Mesothelioma Treatment Centers
In addition to finding you the right specialist, we are also dedicated to providing you information about top pleural mesothelioma cancer centers in the country. The cancer center your doctor is affiliated with is crucial, because it can determine the tools and technology available for your treatment.
A selection of some of the best treatment centers in the United States: