Pleural mesothelioma is best treated at a top mesothelioma cancer center such as Brigham and Women's Hospital in Boston and MD Anderson Cancer Center in Houston. The best mesothelioma facilities offer surgery, chemotherapy, radiation therapy and cutting-edge clinical trials to all eligible patients.
Find a Mesothelioma Doctor
Fact Checked
.
Last Updated on August 1, 2019.
Importance of Finding a Mesothelioma Cancer Center
Top 10 Pleural Mesothelioma Treatment Centers
Brigham and Women's Hospital, Boston
Notable Program
Research
Dana-Farber Cancer Institute, Boston
Notable Program
Research
MD Anderson Cancer Center, Houston
Notable Program
Research
Lung Institute at Baylor College of Medicine, Houston
Notable Program
Research
H. Lee Moffitt Cancer Center, Tampa, Florida
Notable Program
Research
Abramson Cancer Center, Philadelphia
Notable Program
Research
UCLA Jonsson Comprehensive Cancer Center, Los Angeles
Notable Program
Research
University of Chicago Comprehensive Cancer Center, Chicago
Notable Program
Research
Ochsner Cancer Institute, New Orleans
Notable Programs
Research
University of Pittsburgh Medical Center, Hermitage, Pennsylvania
Notable Program
Research
VA Treatment Centers for Pleural Mesothelioma
Mesothelioma Information Packet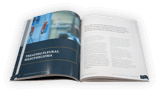 Get Yours Now