Clinical Trials for Mesothelioma
The best chance of survival for a patient with malignant mesothelioma may come from a clinical trial. Clinical research trials are not without risks and costs to the patient, but they have led to improved survivability and may one day provide a cure.
Last Updated:
May 13, 2021.
Clinical Trials for Mesothelioma Actively Recruiting Patients
Close to a hundred clinical research trials are actively recruiting patients across the United States. Talking with a mesothelioma specialist will narrow the options and focus on what new treatments are appropriate for you.
Olaparib in Patients with Malignant Mesothelioma

This phase II study is investigating olaparib use in patients with

mesothelioma

. Physicians have used this medication to treat cancer patients with a BRCA gene mutation, but it may also stop mesothelioma cancer cells from repairing their DNA.

A Study of the Anti-PD-1 Antibody Pembrolizumab in Patients with Resectable Malignant Pleural Mesothelioma

Investigators leading this study are researching if this immunotherapy drug has increased effectiveness before surgery, followed by chemotherapy.

Intraperitoneal MCY-M11 (Mesothelin-targeting CAR) for Treatment of Peritoneal Mesothelioma

This phase I study examines the safety and tolerability of MCY-M11 for peritoneal mesothelioma patients who have recurring cancer after primary chemotherapy. MCY-M11 is a type of immunotherapy that targets and kills mesothelin-expressing cancer cells. This drug also stimulates immune cells to carry out the same function.

Review of Cytoreductive Surgery and Hyperthermic Intraoperative Chemotherapy with Pemetrexed and Cisplatin for Malignant Pleural Mesotheliomas

In this study, heated chemotherapy drugs are administered during surgery to investigate its effects on overall survival and rate of recurrence.

A Feasibility Study Evaluating Surgery for Mesothelioma After Radiation Therapy Using Extensive Pleural Resection (SMARTER)

This study aims to find the maximum tolerated dose level for malignant pleural mesothelioma patients receiving boost radiation and surgery. Boost radiation is an experimental form of radiation that involves high doses of nonuniform radiation to bulky pleural masses.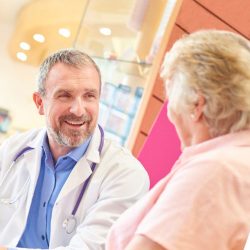 Get Help Finding a Doctor
Mesothelioma specialists play critical roles in improving prognosis
What Are Mesothelioma Clinical Trials?
Clinical trials investigate new therapies and treatments that seek to improve the prognosis for cancer patients or possibly find a mesothelioma cure. In many cases, the trial sponsor covers the costs for investigative and experimental therapies.
Benefits of Mesothelioma Clinical Trials
Mesothelioma clinical trials offer the chance to receive the best treatment possible and test whether it is safe and effective for future patients. These programs test new medications or procedures not yet FDA-approved but may have better results than current options.
Some clinical trials work to develop the safety and effectiveness of new surgical procedures or medication combinations while reducing the risks. Other researchers focus on preventing mesothelioma from developing or finding ways to improve diagnostic methods, so physicians can detect and treat the disease sooner.
How to Participate in a Mesothelioma Clinical Trial
The best way to begin gathering information on appropriate clinical trials is to speak with your oncologist or mesothelioma specialist. They will provide you with information about clinical trials actively enrolling patients, and those that are relevant to you based on diagnosis and treatment history.
Research staff at hospitals and mesothelioma treatment centers can also assist you in compiling the information you need to make an informed decision and enroll in a trial.
Steps to Enroll in a Clinical Trial
Step 1: Explain Your Interest to Your Physician
Doing a small amount of research beforehand will inform your doctor what type of clinical trials you're interested in and will help them guide you in the right direction. Based on mesothelioma treatments you've already undergone, specific clinical trials may be more appropriate based on the type of therapy you'd like to pursue.
Step 2: Obtain a Second Opinion from a Specialist
A research trial you're interested in may only be available at limited locations or might not have any openings. Even if you are already seeing a mesothelioma specialist, getting a second opinion will provide you more clinical trial options and help you make an informed decision.
Step 3: Review the Trial Information
Once you've narrowed your options, it's essential to review the literature you've collected on the details of the studies. Take the time to understand screening requirements and the activities you're responsible for during participation. Reviewing the information with your family and loved ones may also help you make a final decision.
Step 4: Ask Questions and Enroll
Prepare your list of questions to discuss with the investigator or physician managing the trial. A final review of the study requirements and schedule of events will determine whether it is a good fit or the stress and risks outweigh the benefits. Once you've decided to proceed, the medical or research staff will guide you through the documentation for enrolling in the screening process.
Common Eligibility Factors
The screening process is a phase in every clinical research trial to ensure that high-risk patients do not enroll in the study. Factors that may affect your eligibility include age and overall health, treatment history, type and stage of mesothelioma and underlying medical conditions.
Questions to Ask Your Doctor
Have you enrolled any other patients in this trial?
What is the objective of this study?
What are the frequent or severe side effects?
Will this affect my daily routine or medication?
What costs am I responsible for paying?
What is the chance I receive a placebo?
What tests and exams will I undergo?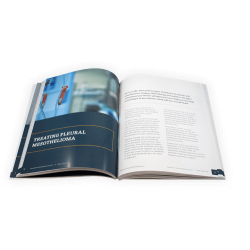 Free Mesothelioma Informational Packet
Critical Mesothelioma Information for Patients & Families
Are Mesothelioma Clinical Trials Safe?
Clinical trials test new and experimental therapies to test their effectiveness, so risk is inherently involved. Some side effects may occur that researchers have not observed recorded in other patients.
However, participation in a clinical trial usually comes with a higher frequency of tests and exams to determine if and when adverse events start to occur. In most cases, oncologists follow participants in research trials more closely than cancer patients on conventional treatment.
Research trials go through several phases over many years to determine safe and effective treatment before receiving FDA approval. The investigator will remove a participant from the study if cancer progresses and proceed with conventional care.
Clinical Trial Phases
Phase I: The first phase of a clinical trial uses a small number of participants, less than 100, to ensure the experimental treatment is safe. Once patients can tolerate the medication at an effective dose, pharmacokinetic blood testing examines how the body absorbs the drug and the best times to administer it.
Phase II: Phase II trials attempt to increase the effectiveness of the new treatment. Researchers work to identify the most appropriate cancer cell types, or pathology, for the therapy. Several hundred participants may be involved, and scientists investigate the effect on multiple stages of mesothelioma.
Phase III: Thousands of patients participate in phase III trials, and researchers introduce randomization and blinded groups. In blinded studies, the patient and physician will not know if the medication administered is the experimental drug or conventional therapy. If one group has substantially better results, researchers discontinue blinding.
Phase IV: After researchers have finalized safe and effective dosages of a new treatment, phase IV trials investigate whether they can use the new therapy in alternative ways. In this way, the FDA can approve the procedure, medication or device and provide the maximum benefit for all patients.
Side Effects of Clinical Trials
Unexpected side effects can occur during participation in a clinical trial. Depending on the type of study, there may be risks involved with medications, devices or new surgical methods. Clinical trials use placebos to determine if the experimental treatment causes side effects.
Cancer patients will always receive, at minimum, the best conventional therapy currently available for their disease.
Many mesothelioma immunotherapy medications are only available through clinical trials and have unique side effects. Common side effects of immunotherapy include:
Inflammation of tissues or organs,
Fever
Skin rash
Vomiting
Changes in blood pressure
A clinical research trial involving surgery may involve a longer healing time than conventional treatment. A new device to treat mesothelioma, such as Tumor Treating Fields, might cause skin irritation due to the use of adhesive arrays attached to the body.
Based on a patient's medical history and previous treatments, investigators will determine if a patient is at a high risk of developing side effects associated with a study before their enrollment.
Mesothelioma Clinical Trial Costs
Mesothelioma clinical trial costs vary between patient, sponsor and health insurance provider and depend on different factors.
Patient Coverage

Patients are responsible for covering standard-of-care costs that would otherwise be the standard treatment for someone with a similar diagnosis. Usually, insurance providers will pay for any conventional treatment or testing performed during the study. In a study examining an experimental drug in combination with standard therapy, the patient would only need to cover the cost of conventional treatment. The study sponsor typically pays for the distribution and administration of the experimental treatment, but this varies based on the sponsor.

Insurance Coverage

Insurance coverage usually includes CT or X-ray imaging scans, physical examinations and blood work but may not cover unique study visits specific to the trial. It is essential to verify coverage of all aspects of a clinical trial with your insurance provider. Medicare covers routine costs for all government-sponsored research trials in phase II or III for patients over 65. Other insurance providers may determine coverage based on the duration and associated risks of the research.

Out-Of-Pocket Costs

Out-of-pocket expenses may include transportation or hotel stays and are frequently a financial burden for patients. However, in large trials, clinical trial sponsors often distribute a stipend or compensation to cover the cost of these expenses.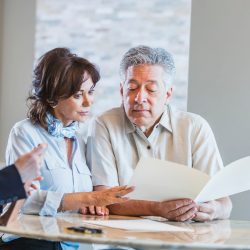 Financial Assistance Is Available
Get Help Paying for Treatment Costs & Other Expenses
Funding & Research for Mesothelioma Clinical Trials
Clinical trial sponsors can be corporations, government agencies or privately funded groups. Government agencies and pharmaceutical companies usually pay for the majority of expenses related to investigational treatment, but funding can also come from universities and private investors.
Pharmaceutical sponsorship: Large corporations, such as Pfizer and AstraZeneca, have an interest in sponsoring clinical research trials to get approval for the development of new drugs. These companies often spend the most money compared to other sponsors when researching and developing new medications through clinical research.
Government funding: Government-funded programs, such as the National Institutes of Health, the Department of Defense and the Department of Veteran's Affairs, exist to bolster research across oncology and many other medical fields. The National Cancer Institute is the most significant example of a government program that partners with smaller groups of researchers to fund and support the development of new treatments such as CAR T-cell therapy and gene therapy.
University-sponsored research: Private and state universities fund clinical trials through independent financial sources such as donations to university research, student fees and tuition, or grants from the government and nonprofit organizations.
Emerging Treatments from Past Clinical Trials
Immunotherapy
One of the most successful treatments to come out of clinical trials in recent years is immunotherapy. Pembrolizumab (Keytruda) is a newer medication that has helped mesothelioma patients live several years after their diagnosis.
Immunotherapy enhances the immune system's response to cancer with potentially fewer side effects than more toxic chemotherapy medications. This therapy also includes treatments such as the CRS-207 and WT1 cancer vaccines, which have significantly increased survival in mesothelioma patients. CAR T-cell therapy is an exciting new treatment that modifies a patient's immune cells to detect and eliminate cancer.
Chemotherapy and Radiation
Pemetrexed (Alimta) and cisplatin is the standard chemotherapy for mesothelioma patients, but researchers are investigating a new drug that works in combination with these medications. Cediranib blocks the enzymes that allow pleural mesothelioma tumors to grow and may also restrict their access to blood flow, causing them to shrink.
Intensity-modulated radiation therapy (IMRT) is a new form of mesothelioma radiation therapy that allows doctors to deliver high doses of radiation with less damage to healthy tissue. Research showed that IMRT significantly reduced the local recurrence of cancer near its original site.
Gene Therapy
Modifying your DNA to fight cancer might sound like science fiction, but doctors can now alter a patient's genes to produce blood cells that can target and destroy tumors. Oncologists consider gene therapy as a possible alternative if patients do not respond well to traditional treatment.
In the future, gene therapy may allow scientists to reverse the damage done to DNA by asbestos or change the genetic structure of cancer cells to make them easier to kill. Hundreds of clinical trials are investigating the use of gene therapy for genetic conditions, cancer and HIV.
Medical Technology
Clinical research has also advanced the field of medicine beyond medication and into the realm of technology. Robot-assisted surgery has become more commonplace, and surgeons now perform pleural mesothelioma surgeries with robotic assistance.
Tumor Treating Fields uses portable adhesive arrays to limit tumor growth, and the therapy became the newest first-line treatment approved by the FDA for mesothelioma in 2019. Diagnostic testing also benefits from clinical research trials, and doctors are identifying new biomarkers to detect and diagnose mesothelioma earlier from blood tests and annual screenings.
Participating in a clinical trial is a personal decision that only you can make. There are unidentified risks, and the treatments do not work for everyone. However, mesothelioma patients are benefiting from experimental therapies that are not available anywhere else.
Thanks to clinical trial participants, today's innovative treatments will be the standard care for tomorrow's mesothelioma survivors.