Clinical Trials for Mesothelioma
Mesothelioma clinical trials test new cancer treatments for safety and efficacy. Learning the basics about these research studies can help patients decide if a clinical trial is right for them.
Get A Free Treatment Guide
Last Updated:
February 13, 2020.
Standard therapies for pleural mesothelioma include surgery, radiation therapy and chemotherapy. These options help control the disease, but do not offer a cure.
This leads many patients to seek out a clinical trial as part of their treatment plan.
Access to cutting-edge mesothelioma treatments such as immunotherapy may help some patients live for years after diagnosis.
What Is a Clinical Trial?
A clinical trial is any research study that assigns people or groups of people to different treatments and evaluates how these options affect health-related outcomes.
Mesothelioma Trials Can Study:
For mesothelioma, clinical trials test new options that may better control the disease. They may offer mesothelioma patients the best opportunity for better quality and length of life.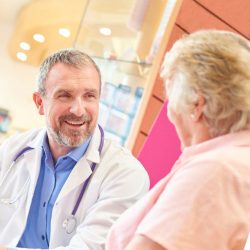 Get Help Finding a Doctor
Mesothelioma specialists play critical roles in improving prognosis
Types of Clinical Trials
There are several types of clinical trials, known as phases.
Phase 0
The main purpose of phase 0 clinical trials is to speed up and streamline the drug-approval process.
For example, this type of study helps determine if drugs do what's expected. If a drug isn't absorbed as expected or acts differently in the body than in the lab, a phase 0 trial will uncover this.
Phase 0 studies typically have fewer than 15 participants. Doses are low, so there is less risk to patients than later clinical trial phases.
However, lower doses also mean there's less chance of benefit for the volunteer. Future patients may benefit from the information gathered from phase 0 trials.
Phase I
Phase I studies test the safety, side effects, best dose and optimal timing of a new treatment.
The doctors increase the dose a little at a time to determine the maximum tolerated dose: The highest dose of a drug or treatment that does not cause unacceptably harmful side effects.
While the goal of phase I studies is not to shrink tumors or cure patients, people sometimes experience significant benefit from the therapies.
Phase II
The aim of phase II studies is to determine whether a new treatment works for certain types of cancer.
Researchers look for an objective response. For example, did a tumor stop growing or shrink, or did blood test results improve?
Because phase II trials include more people, study investigators gather as much information as possible regarding safety of a new treatment.
Phase II trials do not compare new therapies against established treatments.
Phase III
The purpose of phase III clinical trials is to determine if a new treatment is better than existing therapies, called standard of care.
In pleural mesothelioma phase III clinical trials, people are never randomized to placebo or "no treatment."
They will receive either the best available therapy for pleural mesothelioma or a new treatment option.
Phase IV
For some drugs, the FDA requires further study and trials, referred to as Phase IV.
This phase ensures the treatment is as effective as expected for specific indications.
Why Are Clinical Trials Important to Mesothelioma Patients?
Existing treatments can help control the disease, but they do not offer a cure for mesothelioma.
A clinical trial may be a good option if your cancer continues to progress after standard-of-care treatment.
It can provide the opportunity to try new medical options that may offer continued disease control and improved quality and length of life.
Clinical trial participation also provides the cancer community and scientific researchers insight into how to defeat the disease.
Even if a participant does not directly benefit from a new clinical trial therapy, the information learned from their participation can help future patients.
Sometimes clinical trials create breakthroughs in how cancer is treated. This can provide hope and a sense of purpose to people diagnosed with pleural mesothelioma.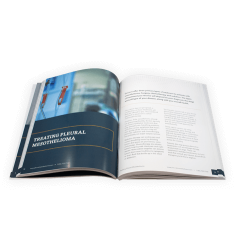 Free Mesothelioma Informational Packet
Critical Mesothelioma Information for Patients & Families
How Can I Find a Clinical Trial?
The following steps can help you find pleural mesothelioma clinical trials.
Start with Your Oncologist: They may have details about pleural mesothelioma clinical trials in your area. If you are receiving care at a large cancer treatment facility, there may be ongoing clinical trials there.
Get a Second Opinion: After diagnosis, you may want to get a second opinion from a mesothelioma specialist. A specialist may be running a trial. They are more likely to know other trials taking place in your area and around the country.
Gather Details About Your Disease: This may include scans indicating extent of disease, biopsy results and pathology reports. This information will be important for determining if you qualify for a particular clinical trial.
Educate Yourself: The National Cancer Institute provides suggested steps for finding a clinical trial that is right for you.
Use the Online Database: ClinicalTrials.gov has nearly 200 clinical trials listed. Not all of these will be right for you, but some may be a good fit.
How Can I Participate?
Before you can participate in a clinical trial, you need to determine if you are eligible.
Eligibility criteria include things such as age, cancer cell type, extent of your disease, other health conditions, and previous treatments received for pleural mesothelioma.
These criteria help ensure people are healthy enough to receive the planned treatment with acceptable risks. Clinical trial researchers do not want to make people sicker than they are or worsen existing health conditions significantly.
For example, if a person has a kidney condition, and the drug being tested requires good kidney function to keep toxicity low, they may not be eligible to participate.
Every clinical trial includes inclusion or eligibility criteria and things that would exclude a person from taking part in the study. You can read about this when you find clinical trials online.
If you have questions about your eligibility, you can contact the study investigators to ask them directly.
Your own doctor also can help you determine if you are eligible for a particular pleural mesothelioma clinical trial.
What Do Clinical Trials Cost?
The costs to the patient can vary from trial to trial. Many drugs or procedures are provided free to participants.
However, the patient may have to pay for costs related to transportation to and from the clinical trial site, doctor visits, scans, laboratory tests, hospital stays, and additional medications needed that are not part of the trial.
Some health insurance plans cover these costs and others do not.
Determining Costs and Financial Resources for Clinical Trials
Find out all costs up front and document this information.
Ask if they have figures for what a typical participant may end up paying out of pocket.
Call your insurer and speak to a cancer patient advocate or coverage specialist to find out what costs related to clinical trials may be covered.
Find out if your mesothelioma cancer center offers scholarships or other funding for patients with financial need.
Search online to identify organizations that offer money to support cancer patients in treatment.
Ask others affected by mesothelioma — such as people you've met through reputable online support groups — about their experiences with clinical trials.
Mesothelioma Information Packet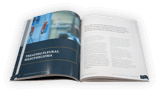 Get Yours Now