Patient Resources
We are available to answer questions and to provide help and guidance about issues related to mesothelioma and asbestos.
Our Services
Whether you're looking for a doctor, financial assistance, raising awareness or seeking help as a veteran with pleural mesothelioma, we are here to provide you guidance and peace of mind.

Doctor Match
After receiving a pleural mesothelioma diagnosis, one of the most important decisions you'll face is selecting the best doctor and treatment facility that will help you fight your battle with cancer. We can help guide you as you make your decision.
When you have a rare cancer such as pleural mesothelioma, it's crucial that you find a specialist who's an expert at treating this disease. We are in contact with the nation's top mesothelioma doctors and can help you find the right match based on your location and personal situation.
We find you a treatment center
We find you a doctor
We get you financial assistance
Find A Doctor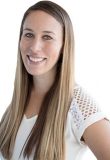 Help for Veterans
Because U.S. veterans account for approximately 30 percent of all mesothelioma cases filed, we've established a Veterans Department to better assist the needs of those who fought to serve this nation.
Our Veterans Department specializes in helping veterans exposed to asbestos understand the VA benefits process, including the need for a complete asbestos exposure summary. Our Claims Agents can answer any question a veteran with an asbestos-related illness may have. They can also help veterans who are dealing with Social Security benefits.
We are asbestos claim experts
We aid you in applying for your VA benefits
We get you maximum benefits
We appeal denied claims
We help you obtain treatment in the VA system
We help you explore compensation options
Get Help With Your VA Claim
Financial Assistance
We can help you receive the financial compensation you deserve if you were diagnosed with pleural mesothelioma, a cancer caused by asbestos exposure.
Grants

Depending on their financial situation, mesothelioma patients may qualify for travel, housing and treatment grants.

Trust Funds

Did you know that asbestos manufacturers in the U.S. set aside more than $35 billion in trust funds to compensate people affected by mesothelioma and other asbestos-related illnesses?

Lawsuits

Our Patient Advocates can help you understand your legal options when you or a loved one is diagnosed with mesothelioma.
My dad lost his fight to mesothelioma in 2012. Thank you for the information you have on this page. It was really helpful and enabled me to better understand this hideous disease.
Informational Resources
We provide several free resources, including a mesothelioma packet with information about the disease, several books and awareness wristbands, for you and your loved ones.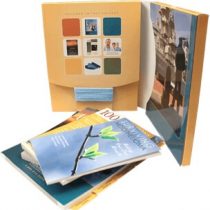 Mesothelioma Packet
Receiving a pleural mesothelioma diagnosis can be a stressful time in your life. You will likely have a number of questions running through your mind about your cancer. How can you best treat it? What can you do to increase your survival rate?
Our easy-to-understand pleural mesothelioma guide will give you the peace of mind you're looking for and a better understanding of how you can rise above your cancer.
200-page Doctor-Reviewed Guide
4 Must read books
Sturdy Organizer
Awareness Wristbands
Trifold Pamphlet
Customized Inserts
Get Your Free Packet Now
Books
One of the best ways for patients to cope with their cancer is to research and read about it. That's why we offer patients four free mesothelioma-related books to guide them through this journey.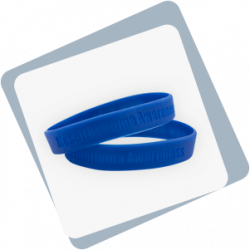 Support Wristbands
Have you or someone you know ever battled pleural mesothelioma cancer or dealt with the effects of asbestos exposure?
Help us raise awareness and generate support for this tight-knit community by ordering one of our free wristbands.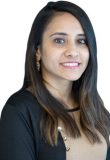 Patient Advocates
Our Patient Advocates are dedicated to providing help to mesothelioma patients or their loved ones who reach out to us with questions about their diagnosis, treatment, financial help or any other issue they need more information about.
There is so much we can do for you at absolutely no cost to you or your loved ones. Some of the free services our Patients Advocates provide for you include:
Finding legal and financial options for you and your loved ones
Helping guide veterans through complicated VA paperwork
Offering you help from our experienced on-staff nurse
Locating the best treatment centers for you
Connecting you to local support groups
Sending you free educational materials to learn about the disease
Contact Our Patient Advocates