Mesothelioma Compensation
Mesothelioma compensation is awarded through trust funds, settlements and jury trials. Average compensation range is around $1 million, but can often be several million dollars. Some compensation from settlements and trust funds is typically received within a year, while complex cases and trial verdicts may take longer.
Last Updated:
December 6, 2022.
Types of Mesothelioma Compensation
There are several different types of mesothelioma compensation. Each one follows its own processes and requires a variety of paperwork and evidence to prove the claim.
Mesothelioma compensation types include:
Mesothelioma lawsuits
Mesothelioma settlements
Asbestos trust funds
VA claims
Mesothelioma Lawsuits
There are two types of mesothelioma lawsuits: Personal injury lawsuits and wrongful death lawsuits. Personal injury claims are filed by patients, while wrongful death claims are typically filed by surviving family members. The latter provides mesothelioma compensation for family members after their loved one dies.
Mesothelioma lawsuits that go to trial typically result in higher awards than settlements or trust fund claims.
Mesothelioma Settlements
Most mesothelioma lawsuits are resolved through out-of-court settlement negotiations. It's rare for a mesothelioma lawsuit to go all the way to trial, however trials do happen.
Mesothelioma settlement negotiations may begin in the early phases of a lawsuit and parties typically agree to settle before a trial begins.
Asbestos Trust Funds
Many asbestos companies have filed for bankruptcy protection in the face of mesothelioma lawsuits. In most cases, they were required to set up special asbestos trust funds so future claimants would still have a source of compensation.
Each asbestos trust fund sets standard amounts of compensation for different asbestos-related diseases, so there are no settlement negotiations or jury deliberations. A qualified mesothelioma attorney knows how to handle trust fund claims and will let you know if you qualify to file multiple claims with different trusts.
VA Claims
Veterans with mesothelioma are eligible to receive compensation from the Department of Veterans Affairs if their asbestos exposure happened during military service.
As with other types of mesothelioma claims, a VA claim must include medical records and documentation of the claimant's asbestos exposure history.
Amount of Compensation Available for Mesothelioma
Compensation varies by the type of legal option patients and family members decide to pursue.
Average Compensation from Mesothelioma Lawsuits
Trial Verdict: $2.4 million
Settlement: Nearly $1 million
Source: Mealey's Litigation Report, 2016
Average Compensation from Asbestos Trust Funds
Total Paid Out to Each Claimant: $250,000 to $500,000
Number of Trust Claims Filed: Around 20
Source: Mealey's Asbestos Bankruptcy Report, 2016
VA Compensation for Service-Related Pleural Mesothelioma
Disability Compensation: Starts at $3,057 per month
Dependency and Indemnity Compensation: Starts at $1,319 per month
Source: U.S. Department of Veterans Affairs, 2018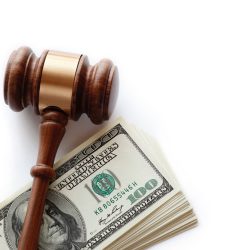 Legal Expertise Matters
Connect with a qualified mesothelioma attorney who can help you and your family get the compensation you deserve.
Factors Affecting Compensation for Mesothelioma
Many factors affect how much compensation patients and family members receive from a mesothelioma lawsuit.
Type of Lawsuit: Personal injury lawsuits usually result in more compensation than wrongful death lawsuits.
Strength of Evidence: The more proof you have that the defendants acted negligently, the more likely you are to win your case at trial. This puts you in a better position during mesothelioma settlement negotiations.
Amount of Expenses: Juries consider the medical bills, lost income and other expenses that result from a mesothelioma diagnosis when deciding how much compensation to award.
Location of Court: Different jurisdictions require different standards of evidence, and some jurisdictions limit how much juries can award in trial verdicts. Your lawyer will advise you on the best jurisdiction in which to file your claim.
How to Obtain Compensation for Mesothelioma
To obtain compensation for mesothelioma, you must gather medical records of the illness, determine who is liable for causing it, and then file the appropriate claims.
Talk to an Attorney About the Best Legal Option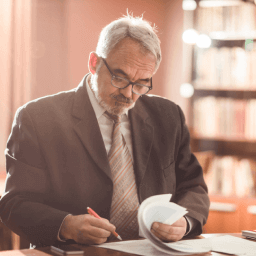 Your best first step is to talk to a qualified attorney who can guide you and your family through your options for compensation. Look for a nationwide mesothelioma law firm because they have diverse experience. They also have the resources to file your claim in the best jurisdiction, regardless of what state you live in.
Gather Medical Records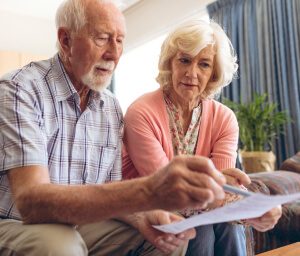 To be eligible for compensation, you must have medical documentation that you were diagnosed with mesothelioma or show that your loved one died from an asbestos-related disease. This documentation should include a statement from a doctor that the disease was caused by asbestos exposure.
Determine Liability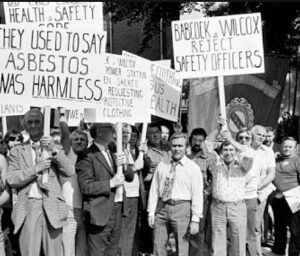 Next, you have to determine which companies are liable for the asbestos exposure that caused the mesothelioma.
An experienced mesothelioma lawyer can identify what types of claims you can file for compensation. Law firms that specialize in asbestos cases have archival resources that can help you remember what worksites and products caused the asbestos exposure.
File a Claim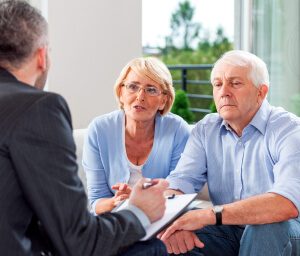 Depending on your asbestos exposure history, you may be eligible to file a lawsuit, trust fund claims, claims for government benefits or a combination of different types of mesothelioma claims. An attorney who focuses on mesothelioma cases can advise you on the best way to maximize your compensation.
Seeking mesothelioma compensation is complex because the U.S. government has never created a centralized compensation scheme the way many other countries have.
In the United States, people harmed by asbestos usually have to rely on litigation to get the financial resources they need. More than 2,000 mesothelioma lawsuits were filed in 2018 alone, according to a KCIC Industry Report.
Mesothelioma Compensation FAQ
Can I claim compensation for asbestos exposure?

If you have been diagnosed with an asbestos-related disease such as mesothelioma, lung cancer or asbestosis, you have the right to file an asbestos claim seeking compensation for your condition. However, simply being exposed to asbestos with no signs of disease does not make someone eligible to file a claim.

How can I find out my options for mesothelioma compensation?

The best way to find out about your options for compensation is to speak with a mesothelioma lawyer. They have the experience to assess your case and tell you exactly which legal options are best for you, including filing a lawsuit or an asbestos trust fund claim.