Pleural mesothelioma takes a disproportionate toll on U.S. veterans. Nearly one-third of all the annually diagnosed cases of this kind of cancer affect former service members. The statistic is a sobering reminder of the once-careless use of asbestos in every branch of military service, a policy decision that continues to generate serious health issues.
Asbestos materials once were desired by the military because they held the ability to strengthen, insulate and fireproof almost everything, including military bases, ships, vehicles and aircraft.
A January 2019 study published in the International Journal of Radiation Biology shows an increase in mesothelioma deaths among Navy veterans, especially among those who worked in high-risk job categories such as machinist's mates, boiler technicians and pipe fitters.
The versatility of asbestos seemed perfect for the military, which used it to make safer machinery and weaponry. All branches of the military put asbestos construction materials in base housing and most places where servicemen or servicewomen worked.
Asbestos in the Military
The belief was that asbestos prevented burns and injuries. It did, but the reality is that the military took advantage of the many desirable qualities of asbestos and consequently put thousands of veterans at risk for developing asbestos-related diseases.
When asbestos-containing materials are broken or damaged through daily use or maintenance of military property, asbestos fibers become airborne and easily inhaled through the mouth or nose. Persistent inhalation of these fibers overtime can cause them to build up in the lining of the lungs, which can cause tumor growth and eventually lead to pleural mesothelioma.
The U.S. Department of Veterans Affairs (VA) offers some hope. It has a number of benefits for veterans who were exposed to asbestos during their service. The Veterans Department at The Pleural Mesothelioma Center is dedicated to ensuring that veterans receive all the VA benefits they deserve.
Veterans Benefits
Our Veterans Department provides military veterans with resources they need to secure benefits from the VA. In addition to answering questions about asbestos-related cancer and these benefits, that is the department's chief mission. Our staff is headed by retired Navy officers who have a working knowledge about how the VA renders its benefits decisions and how they best can help veterans get benefits. The VA is known for long, drawn-out processes. Our Veterans Department helps cut through that red tape.
The best news is that this service, and others that we provide to veterans and their families, is free. Among the benefits we fight for on behalf of veterans include Disability Compensation, Dependency and Indemnity Compensation (DIC) and VA Health Care.
Disability Compensation
If veterans have an injury that is service-connected, they are eligible for disability compensation through the VA. The VA does accept pleural mesothelioma and related conditions as service-connected, but proof of exposure is required.
Our VA-accredited Claims Agents can help prepare all the necessary paperwork to file this type of claim and help veterans write an asbestos exposure summary, which details their level of exposure while enlisted in the military.
The typical compensation rate for mesothelioma starts at about $2,800 per month, but rates are based on the level of disability and increases based on the number of dependents the veteran claims.
Dependency and Indemnity Compensation (DIC)
Dependents and survivors of veterans whose death was the result of a service-related disease are also entitled to VA benefits. Spouses receive a basic monthly payment, plus an additional payment for dependent children if they require aid and assistance, or if they are house-bound.
VA Health Care
The VA also offers health care to veterans of the U.S. military who were exposed to asbestos during their service. VA treatment centers are located all throughout the U.S. The Veterans Health Administration is America's largest integrated health care system with over 1,700 sites of care, serving 8.76 million veterans each year.
Whether you seek personalized assistance with filing a claim or you're just looking for some advice, our experienced VA-Accredited Claims Agents are determined to help you in any way they can.
Get Free Help Filing a VA Claim
Eligibility for VA Benefits
A person who served in the military and who was discharged or released under conditions other than dishonorable is considered a veteran who may be eligible for VA health benefits and services.
Once the nature of a veteran's discharge from military service is established, other eligibility requirements include:
Length of military service
Classified as a service-connected disability
Income level
Number of dependents
Available VA resources
Proof of a diagnosis caused by asbestos exposure
The key to filing a successful VA claim is convincing the VA that the majority, if not all, of a veteran's asbestos exposure was a direct result of his or her service in the military. The veteran must provide documentation from an accredited physician stating that the diagnosis is asbestos-related and that the disease was caused by military service.
Who Was Affected?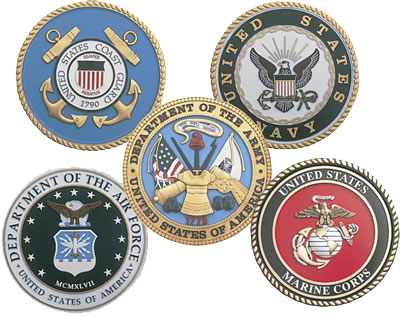 Any man or woman who served in the U.S. military prior to the late 1980s is at risk for developing pleural mesothelioma or other asbestos-related conditions. During this time, asbestos use was at its highest. It was extensively used in every facet of military life from land to sea.
According to the U.S. Department of Veterans Affairs (VA), 21.5 million veterans currently live in the U.S. Hundreds of thousands, if not millions, of these veterans were exposed to asbestos during their service.
Although veterans from all military branches may have been affected by asbestos, sailors of the U.S. Navy are among those with the highest risk of exposure.
Our Veterans Department talks to veterans of all branches. Many times veterans call immediately after getting a doctor's diagnosis of mesothelioma, and we can help them determine pretty quickly whether they encountered asbestos. An official determination will come in the form of the veteran's service record, among other records. For many veterans, the life-threatening exposure actually came after they left the service and when they went to work in civilian life.
Navy
Of all the service branches, the Navy has the most links to asbestos. During the early and mid-20th century, the Navy built and maintained most of its ships with the toxic material. From bow to stern, Navy vessels were laden with more than 300 asbestos-containing materials.
Archived documents and repair logs confirm the use of asbestos in pipe covering, insulation, adhesives, millboard, packing material, thermal material, cables, deck covering material, valves, gaskets, grinders, paneling, bedding material and boilers on board ships.
Sailors encountered asbestos products while installing and repairing things in:
Navigation rooms
Decks
Mess halls
Sleeping quarters
Boiler rooms and other rooms subject to high temperatures
Servicemen and women who repaired these products are at the highest risk, but most ships also had poor ventilation systems that allowed for loose asbestos dust to easily travel through air vents and circulate in just about every room, placing anyone on board at risk.
Sailors most at risk for exposure include veterans who served on ships whose keels were laid before 1983, who worked below deck before the early 1990s or worked in shipyards from the 1930s through the 1990s.
Marine Corps
Extensive use of asbestos in the military did not stop with the Navy. During training, combat and downtime on base, Marines were exposed on a daily basis, whether they were on land or at sea.
On land, sleeping quarters on military bases contained asbestos-laden materials, including bedding and piping around the rooms. The slightest disturbance to any of these materials, which could happen just by rolling around while sleeping, could cause the asbestos fibers to become airborne.
Just about every building operated by the Marine Corps was built and repaired with asbestos products, including floor and ceiling tiles, wall insulation and roofing materials. The motor vehicles that transported marines on land included asbestos brake pads and engine parts that were routinely replaced and repaired, exposing marines to loose asbestos fibers.
The marines were most notably exposed to asbestos through their involvement with the Navy. On many occasions, Marines and Navy personnel worked side by side on ships during missions. Marines often used naval vessels for transportation during conflicts, and these voyages provided additional opportunities for members of both military branches to be exposed to asbestos.
Air Force
Air Force airmen operated and repaired aircraft, including combat aircraft, training aircraft, transport aircraft and utility aircraft, all of which were once constructed with asbestos-containing parts. Any mechanic who repaired or replaced these products during their service is at risk for developing asbestos-related diseases.
Air Force bases were also constructed with a number of asbestos-containing products including cement, wall insulation and floor and ceiling tiles. Asbestos was also used to insulate hot and cold water pipes, paints, adhesives, tapes and joint compounds.
A number of Air Force bases across the nation relied heavily on asbestos materials and exposed veterans regularly, including Colorado's Buckley AFB and Lowry AFB; Ellsworth AFB in South Dakota; Tinker AFB in Oklahoma; and the former Williams AFB in Arizona.
The former Chanute Air Force Base in Rantoul, Ill., also made extensive use of asbestos. The base ceased all military operations in 1993, but asbestos-laden products are still very much present throughout its 640 acres.
Army
Like other branches of the military, the Army endangered its soldiers by vastly exposing them to asbestos. Its heat-resistant quality made it an ideal material to use as insulation, and many buildings on Army bases were constructed using asbestos, including barracks, where soldiers lived and slept. Any disturbance or repairs to these materials may have exposed those nearby to asbestos.
Army vehicles made between the 1940s and 1970s, including helicopters, tanks and support vehicles, were also likely to have asbestos-containing parts, such as brakes, gaskets and valves. When these parts were replaced or repaired during maintenance, soldiers performing the work may have been exposed to asbestos.
Army personnel ate in mess halls built with asbestos, and slept in barracks constructed the same way. They also took part in demolition of older buildings that were built with asbestos, releasing loose fibers in the air.
Why Was Asbestos Used?
The military utilized thousands of asbestos-containing products because it was a cheap, fireproof and readily available material to use in everything from ships and aircraft to land vehicles and bases.
At the time, it was a one-material-fixed-all type of solution. It was such an affordable, versatile material that the military struggled with finding a cost-effective replacement. Even though the Navy was well aware of the hazardous health effects associated with asbestos as early as 1939, its reliance on asbestos and its many valuable properties outweighed the health of its servicemen and women.
Whether you're seeking more information on how asbestos was incorporated into the military or personalized assistance with filing a VA claim, or if you're just looking for some advice, our experienced VA-Accredited Claims Agents are determined to help you in any way they can.