Mesothelioma Claims
Mesothelioma claims provide financial compensation to mesothelioma patients and their families for covering expenses, lost wages and medical bills from an asbestos-related cancer. These legal claims include personal injury claims, wrongful death claims and trust fund claims.
Last Updated:
December 6, 2022.
Types of Mesothelioma Claims
There are three types of mesothelioma legal claims: Personal injury lawsuits, wrongful death lawsuits and trust fund claims.
Personal Injury Claims
A patient diagnosed with mesothelioma can file a personal injury lawsuit against the companies that negligently exposed them to asbestos.
According to a 2016 Mealey's Litigation Report, the average mesothelioma trial award is $2.4 million. However, most mesothelioma lawsuits are settled out of court before going to trial. The average mesothelioma settlement ranges from $1 million to $1.4 million.
Wrongful Death Claims
When family members file a mesothelioma lawsuit after the death of a loved one, it's called a wrongful death lawsuit.
Whether a lawsuit ends with a trial or a mesothelioma settlement, working with a qualified mesothelioma attorney is vital at every stage of the process.
Asbestos Trust Fund Claims
Many liable asbestos companies have filed for bankruptcy protection in the face of mesothelioma lawsuits. To avoid bankruptcy, these companies set up asbestos trust funds to provide compensation to present and future claimants. Filing a claim with an asbestos personal injury trust is simpler than filing a lawsuit, but it still requires documentation of the medical diagnosis and a detailed work history.
Asbestos trust fund payouts are standardized based on the severity of the claimant's illness. Trust fund claims can be resolved faster than lawsuits, but many asbestos trust funds have cut their compensation amounts to avoid running out of money.
An experienced attorney can help you evaluate all your options for filing mesothelioma claims, including:
Personal injury lawsuits
Wrongful death lawsuits
Asbestos trust fund claims
VA benefits
Social Security benefits
Workers' compensation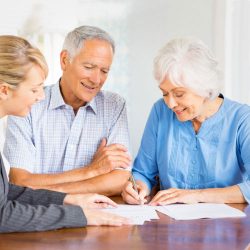 File a Mesothelioma Claim
An experienced mesothelioma lawyer can help you and your family get the compensation you deserve.
How to File a Mesothelioma Claim
To file a legal claim for mesothelioma, you must work with an attorney to identify and document the companies responsible for the asbestos exposure that caused the cancer. Mesothelioma compensation may come in the form of a trial award, an out-of-court settlement or a trust fund payout. Oftentimes, it is possible to be compensated from trust fund payouts as well as lawsuits.
What makes mesothelioma claims complicated is the fact that asbestos-related diseases take decades to develop after asbestos exposure.
Getting compensation depends on carefully documenting a mesothelioma patient's diagnosis, treatment and work history. You also have to know where to file your claim and the procedural filing requirements of each jurisdiction.
Step 1: Hire a Mesothelioma Attorney
Find a law firm with national reach and a strong track record of success in mesothelioma claims and asbestos litigation. This area of law requires rare expertise, and you will not necessarily be filing your claim in the state where you live.
Step 2: Determine Eligibility
Your attorney will ask you questions about your diagnosis and asbestos exposure history to determine your eligibility. During this process, your attorney will determine whether you qualify to file multiple trust fund claims in addition to a lawsuit.
Step 3: Gather Documentation
Work with your attorney to gather medical records confirming your pleural mesothelioma diagnosis and documentation about your history of asbestos exposure. You should also provide details about all your financial hardships related to the cancer.
Step 4: File an Asbestos Claim
Your attorney will properly file your claim according to the jurisdiction's requirements. The court will set dates for important hearings that allow the attorneys involved to move the case along.
Step 5: Claim Resolution
The vast majority of asbestos lawsuits are resolved through settlement negotiations. Few lawsuits make it all the way to a jury trial before a mesothelioma settlement is reached.
Your attorney will inform you of all the important developments in your claim for mesothelioma and help you with settlement negotiations, if needed. They will also oversee the final financial transaction to make sure you get all the compensation you are owed.
Why File an Asbestos Claim?
Mesothelioma is an entirely preventable cancer for which there is no cure. Liable companies should be held accountable for knowingly exposing innocent people to a carcinogenic mineral.
Treatment for mesothelioma often includes a variety of costly drugs and procedures — as well as travel and caregiving costs not covered by health insurance — so your family should investigate every financial resource available to you.
Families affected by mesothelioma file claims not only to recoup lost wages and afford medical bills, but to end the legacy of asbestos negligence.
In 2019, more than 4,000 families filed asbestos lawsuits in the U.S., according to a KCIC industry report.
Who Pays Asbestos-Related Claims
Companies are liable to be sued if they exposed people to asbestos without warning them about the dangers involved.
This liability extends to:
Asbestos fiber suppliers
Asbestos product manufacturers
Employers who used asbestos products
Trust funds of bankrupt asbestos companies
Department of Veterans Affairs
Insurance companies
Deadlines for Filing an Asbestos Claim
State laws called statutes of limitations set time limits for filing mesothelioma claims — usually one or two years from the time of diagnosis for personal injury claims. For wrongful death claims, the clock typically begins at the time of death.
Statutes of limitations for mesothelioma vary from state to state, and this is just one factor in determining which jurisdiction makes the most sense for your claim filing. You may even need to file claims in multiple states with different regulations for litigation.
After a mesothelioma diagnosis or death, you should contact a national law firm that specializes in asbestos cases as soon as possible. This is the best way to ensure you and your family get all the compensation you deserve.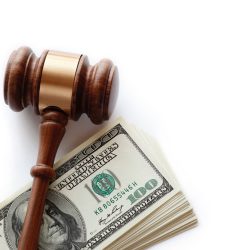 Connect with a Top Attorney
Get Compensation to Help Cover Medical, Travel & Other Expenses
Non-Legal Benefit Claims for Asbestos
Families affected by mesothelioma may be entitled to benefits from the Department of Veterans Affairs, the Social Security Administration or a state workers' compensation system.
These benefits are not based on proving a company's liability, but they can still be complicated to obtain without specialized assistance.
VA Benefits
Disability Compensation
Filing a VA claim for service-connected mesothelioma can allow a veteran to receive the maximum monthly disability benefit.
VA Health Care
Veterans with service-connected cancer are entitled to free treatment in the VA health care system. The VA also offers low-cost cancer treatment to veterans with low incomes, regardless of whether the cancer is service connected.
Special Monthly Compensation
This benefit provides monthly financial assistance to veterans who are bedridden or housebound. It is also available to spouses and parents of veterans.
Dependency and Indemnity Compensation
This is a monthly survivor benefit for spouses of veterans who died of a service-related condition.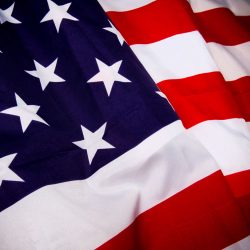 Help for Veterans with Mesothelioma
Get Assistance Finding Treatment & Filing a VA Claim
Social Security Benefits
Mesothelioma patients with low incomes may be able to file for supplemental security income from the Social Security Administration. Disability insurance benefits are also available to workers who have to leave their jobs because of cancer.
Workers' Compensation
Filing a workers' compensation claim over mesothelioma is often problematic.
Workers' compensation systems were not designed to compensate people for work-related illnesses like mesothelioma, which takes decades to develop after exposure and requires very expensive mesothelioma treatment.
In many cases, the filing requirements and compensation limits set by workers' compensation laws make it impossible for people with mesothelioma to get the compensation they need.
Common Questions About Mesothelioma Claims