Mesothelioma Awareness
Mesothelioma Awareness Day is held annually on Sept. 26. Each year, patients, loved ones, doctors and researchers raise awareness of the cancer to fund research for a cure. Advocates wear blue and many participate in fundraisers and awareness campaigns.
Last Updated:
July 20, 2021.
Importance of Raising Awareness of Mesothelioma
Approximately 3,000 new cases of mesothelioma are diagnosed in the U.S. each year, and nearly every case could have been prevented if asbestos had been banned decades ago.
Mesothelioma is a terminal disease. Every death caused by mesothelioma is tragic because it could have been prevented. The manufacturers that made asbestos products were aware of the dangers.
Asbestos has not been banned in the U.S. and remains in many products, including brake pads and roofing materials. Educating the public about the risk of developing mesothelioma and other asbestos-related diseases remains important.
Several organizations and nonprofits work tirelessly to raise mesothelioma awareness and educate people about the health hazards of asbestos exposure. They host conferences, awareness campaigns and other events to promote education and fund research.
Supporters wear blue ribbons, clothing and wristbands to let others know about mesothelioma. They do anything they can to support the mesothelioma community, which continues to need support and investments in research to find a cure.
Mesothelioma Events
The following events unite members of the mesothelioma community with a common goal: Increasing awareness of mesothelioma and promoting research for a cure.
Mesothelioma Awareness Day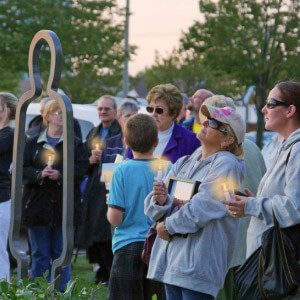 Every year, families across the United States observe Mesothelioma Awareness Day on Sept. 26.
The annual event was founded in 2004 by the Mesothelioma Applied Research Foundation, known as The Meso Foundation. Congress declared the first National Mesothelioma Awareness Day in 2010.
This day unites patients, caregivers, family members and medical professionals throughout the country to honor those affected by mesothelioma. Supporters can participate in events that include iWalk4Meso, Kayaking 4 Meso and Miles for Meso.
Participants wear blue and may wear mesothelioma awareness wristbands or ribbons. They are encouraged to share their support on social media.
Mesothelioma survivors and their loved ones appreciate the love and support they receive on this day every year. It gives them hope to know that so many people are learning about their rare disease and working to prevent it from impacting others in the future.
National Asbestos Awareness Week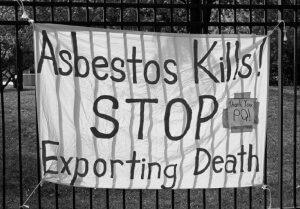 The first National Asbestos Awareness Day was held on April 1, 2005. In just four years, it became National Asbestos Awareness Week and was recognized by the U.S. Senate and House of Representatives.
Founded by the Asbestos Disease Awareness Organization, the weeklong event aims to raise awareness of the dangers of asbestos exposure and highlight the fact that it hasn't been banned in the U.S.
Awareness campaigns educate the public on how to avoid asbestos exposure and what they can do to advocate for a ban. This includes calling state and local representatives to press them to support legislation to ban asbestos.
Now known as Global Asbestos Awareness Week, the event has reached an international level of support.
Miles for Meso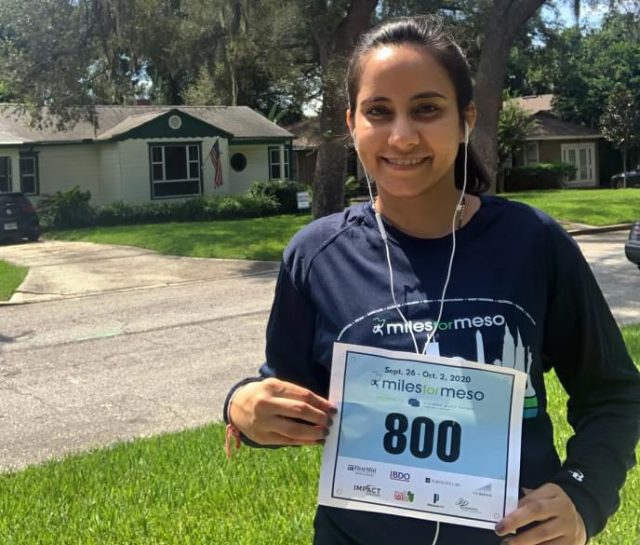 The first Miles for Meso race took place in 2009 in Alton, Illinois. Since then, it has raised more than $650,000 to promote mesothelioma research and public education.
Initially just a single race in Illinois, the event has grown to include races throughout the country. Participants have covered more than 16,200 miles to raise awareness and funds.
The money from the race has gone to organizations such as the Meso Foundation, the Asbestos Disease Awareness Organization and the Mesothelioma and Pleural Program at Penn Medicine.
International Symposium on Malignant Mesothelioma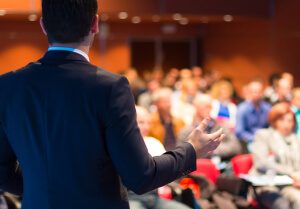 The Meso Foundation's International Symposium on Malignant Mesothelioma has united patients, families and caregivers with mesothelioma experts since 2004.
This multiday conference allows patients and their loved ones to learn directly from the top mesothelioma specialists in the field. Experts present information about the latest innovations in mesothelioma treatment and palliative care.
Patients and families have the opportunity to ask questions and learn directly from experts on the cutting edge of mesothelioma treatment. The event fosters a sense of community among patients and doctors and helps families affected by mesothelioma better understand the disease.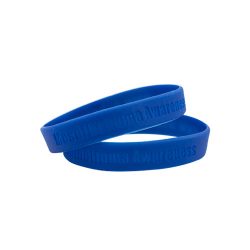 Free Mesothelioma Wristbands
Show Your Support & Raise Awareness
Mesothelioma Organizations Raising Awareness
The following organizations play pivotal roles in the mesothelioma community through awareness campaigns, fundraisers and in educating the public about asbestos exposure.
Asbestos Disease Awareness Organization
Founded in 2004 by Linda Reinstein and Doug Larkin, the Asbestos Disease Awareness Organization is the largest asbestos victims' organization in the U.S. It was established to raise awareness of the health effects of asbestos exposure and to work toward a global asbestos ban.
Today, the organization aims to prevent asbestos-related diseases by educating the public, advocating for an asbestos ban and building community initiatives.
Its focus on education, advocacy and community is changing the way the world thinks about asbestos, causing governments to take notice and helping to prevent unnecessary asbestos exposure. The organization's goal is to eradicate asbestos use and prevent future asbestos-related diseases.
Pacific Mesothelioma Center
Established in 2012, the Pacific Mesothelioma Center is a division of the Pacific Heart, Lung & Blood institute based in Los Angeles. This nonprofit institute is dedicated to researching new therapies for pleural mesothelioma and developing early detection methods.
The Pacific Mesothelioma Center is led by pleural mesothelioma expert Dr. Robert Cameron, who innovated a lung-sparing surgery for early-stage pleural mesothelioma.
It partners with the West Los Angeles Veterans Affairs Medical Center and the UCLA Comprehensive Mesothelioma Program to share research and promote better outcomes for mesothelioma patients.
International Mesothelioma Interest Group
Founded in 1991, the International Mesothelioma Interest Group has played a critical role in furthering mesothelioma research and treatment development for nearly 30 years.
This research group organizes a conference every two years in various locations throughout the world to offer all mesothelioma researchers the opportunity to attend.
In 2016, the group created the iMiG Research Award to honor important research making an impact on the lives of people with mesothelioma.
John F. McNamara Foundation
The John F. McNamara Foundation was established in 2007 by the McNamara family to honor the loss of their father, John, who died of mesothelioma.
It is known for its "Drop the Rock" campaign, which raised awareness about asbestos contamination in serpentine rock, California's state mineral. Foundation officials introduced a bill to replace the state's mineral, but the bill died in committee.
The campaign educated the public about the risks of asbestos exposure from serpentine rock, which Californians were generally unaware of prior to the campaign.
How to Raise Mesothelioma Awareness Every Day
It will take time and effort to raise public awareness about the risks of asbestos exposure and the effects of mesothelioma.
To help raise mesothelioma awareness, you can:
Wear a mesothelioma awareness wristband or ribbon
Advocate for the banning of asbestos
Call your local and state representatives and ask them to support an asbestos ban
Raise funds for mesothelioma research
Follow news stories about asbestos and mesothelioma to stay informed
Share important news with friends and loved ones