Opdivo and Mesothelioma
Opdivo is a first-line immunotherapy medication for pleural mesothelioma. It activates the immune system's T-cells to detect and attack tumors, and side effects are typically mild. Doctors prescribe the drug together with ipilimumab (Yervoy) for mesothelioma patients with unresectable disease.
Last Updated:
November 30, 2021.
Opdivo Clinical Trials and FDA Approval
Opdivo, also known by its generic name nivolumab, is one of the newest immunotherapy treatment options for mesothelioma cancer patients.
In October 2020, the U.S. Food and Drug Administration approved Opdivo combined with ipilimumab (Yervoy) for the first-line treatment of malignant pleural mesothelioma. Yervoy is in the same class of immunotherapy drugs as Opdivo, and doctors often prescribe them together.
Pharmaceutical company Bristol Myers Squibb manufactures both Opdivo and Yervoy. The FDA specifies that doctors should prescribe Opdivo and Yervoy for mesothelioma patients with unresectable disease or patients who are no longer eligible for surgery.
The new therapy is also a first-line treatment, meaning patients can receive it as their first treatment for mesothelioma. The CheckMate-743 clinical trial results led to the FDA's decision to approve Opdivo with Yervoy.
In the trial, patients treated with the combination therapy had a median overall survival of 18.1 months, compared with 14.1 months for those receiving chemotherapy alone. The two-year survival rate was 41% for the Opdivo and Yervoy patients
How Does Opdivo Treat Mesothelioma?
Immunotherapy for mesothelioma works by activating the patient's immune system to find and attack cancer cells. Opdivo helps immune cells destroy tumors by removing cancer's ability to hide.
Immune cells, such as T-cells, prevent infections by fighting viruses and bacteria. These same cells can keep tumors in check by reducing their size and preventing them from re-forming.
Medications like Opdivo are called immune checkpoint inhibitors. This group includes pembrolizumab (Keytruda), which also has FDA-approval to treat mesothelioma. These drugs remove obstacles that prevent the immune system from destroying cancer.
Malignant mesothelioma cells can hide from the immune system using the PD-1 pathway. Your body uses the PD-1 checkpoint to verify the identity of healthy cells. This checkpoint makes sure the immune system isn't attacking normal healthy cells.
Cancer cells disguise themselves with a protein called PD-L1 that makes them look like normal cells. Opdivo works by deactivating the PD-L1 protein from cancer cells. This process allows T-cells to see and attack the uncovered tumor.
Benefits of Opdivo
Fewer side effects
More mild side effects
Longer-lasting protection
After receiving Opdivo, some patients develop an extended defense against cancer returning. This protection is called immunological memory and allows some people to keep developing anti-cancer antibodies long after treatment.
In the CheckMate-743 mesothelioma clinical trial, patients continued to respond to the medication for about 11 months.
Many mesothelioma clinical trials have reported impressive results for patients on Opdivo. The first trial took place in 2015, and researchers improved the disease control rate by over 20%.
"The toxicity was mild, and long-lasting results were observed," said lead researcher Josine Quispel-Janssen.
She also reported that "a clear correlation between PD-L1 expression and response was observed." About 20% of mesothelioma patients have high PD-L1 expression, making them better candidates for potential benefits with Opdivo therapy.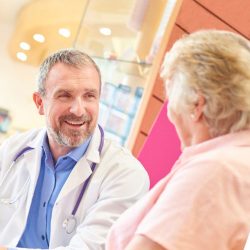 Get Help Finding a Doctor
Mesothelioma specialists play critical roles in improving prognosis
Eligibility for Opdivo Treatment
FDA-approval of nivolumab requires that mesothelioma patients meet all of the following indications:
Pleural mesothelioma
No previous mesothelioma treatment
Must be treated in combination with ipilimumab
Unresectable disease (patient is not eligible for surgery
The recommended dose of nivolumab is 360 mg every three weeks. The recommendation for ipilimumab is 1 mg per kg of the patient's weight every six weeks until disease progression or unacceptable toxicity. Patients can continue the treatment combination for up to two years if their disease does not worsen.
Side Effects of Opdivo
Opdivo side effects are common among patients on immunotherapy. However, they are usually mild. The most common side effects include:
Fatigue
Muscle pain
Rash
Diarrhea
Shortness of breath
Nausea
Decreased appetite
Cough
Itching
Most side effects of immunotherapy are tolerable and resolve after treatment or with medication.
Opdivo and other immunotherapy medications can also cause anemia, a decrease in red blood cell count.
Many of Opdivo's side effects are due to swelling and irritation from the immune system. This inflammation reaction can also affect sensitive organs, causing more serious adverse effects.
More severe immunotherapy complications are rare but can include organ dysfunction after prolonged inflammation. In the CheckMate-743 trial, severe adverse reactions occurred in 54% of patients receiving Opdivo with Yervoy. These complications include:
Kidney problems (nephritis)
Lung problems (pneumonitis)
Intestinal problems (colitis)
Liver problems (hepatitis)
Inflammation of the brain (encephalitis)
Hormone gland disorders
Inflammation in the lung can also lead to pneumonia. Signs of severe inflammatory reactions may include chest pain, abdominal pain, increased heart rate, intestinal or urinary issues, low back pain and memory changes.
Mesothelioma cancer centers administer Opdivo as an intravenous medication through a port or vein. Administration through an IV can cause adverse reactions in rare cases. Signs of IV complications include itching, rash, fever, dizziness or shortness of breath.
Patients interested in Opdivo should be aware of possible side effects and alert their doctor at the first sign of any problems.
In many cases, the benefits of Opdivo often outweigh the risks. Without a current mesothelioma cure, the potential of Opdivo is a source of hope for patients looking to overcome this terrible disease.