Asbestos and Army Veterans
Military asbestos exposure puts Army veterans at increased risk of developing pleural mesothelioma. Army veterans who get mesothelioma because they worked with or around asbestos products while on active duty can file a claim to receive VA disability compensation and free cancer treatment.
Last Updated:
July 14, 2021.
Asbestos Exposure in the Army
From the 1930s to the 1970s, the U.S. Army relied on a variety of asbestos products for constructing bases and servicing military vehicles. Working with asbestos products can send toxic dust into the air, endangering the worker and all other personnel in the area.
After toxic asbestos dust accumulates in a person's lungs, it can lead to the development of mesothelioma many years later. When Army asbestos exposure is the cause, the cancer usually does not develop until long after the service member has retired from the military.
How Army Veterans Were Exposed to Asbestos
Construction Trades and Vehicle Maintenance
For most of the 20th century, construction tradesmen and mechanics were routinely ordered to install or disturb asbestos-containing materials without being given adequate respiratory protection. This was true in the civilian workforce and the Army.
In the Army, though, there was an additional mandate to use as many asbestos products as possible to fireproof and strengthen military buildings and vehicles to make them more battle ready. Members of the U.S. Air Force were also exposed to asbestos on bases and vehicles.
Army Roles with High Risk of Asbestos Exposure
Carpentry
Construction
Demolition
Insulation installation
Mining
Pipefitting
Vehicle servicing and repair
Some of the most hazardous asbestos products were insulation materials for walls, pipes and air ducts. Asbestos insulation is typically light and fragile, easily releasing asbestos fibers into the air when disturbed.
Other asbestos-containing products such as cement and drywall compound filled the air with toxic dust when they were mixed for use. Premade products such as wall panels, shingles and vinyl tiles released asbestos dust when they were cut to size or smashed during demolition.
Army mechanics were exposed to asbestos while working on all types of military vehicles, from helicopters and tanks to common jeeps and trucks. This is because asbestos was almost universally used in certain machine parts.
Common Asbestos-Containing Vehicle Parts
Brake linings
Engine heat shields
Gaskets
Valves
Many of these products were also used by the U.S. Navy during the construction of vessels in shipyards. Engine rooms, boiler rooms, mess halls and sleeping quarters all contained asbestos materials.
Veterans who served in the U.S. Marines were also exposed to the same kinds of asbestos products that were installed on marine vessels.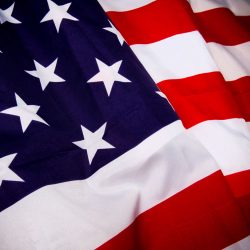 VA Claim Help For Veterans
Get Assistance Finding Treatment & Filing a VA Claim
Environmental Exposure at Army Bases
Army buildings are utilitarian in design, often leaving plumbing and HVAC systems exposed. This, combined with a lack of asbestos safety procedures, meant tradesmen often worked on asbestos-containing materials in the same areas where other soldiers were working, eating or sleeping.
As early as the 1930s, asbestos industry executives and military medical officers were aware of the dangers of asbestos exposure. But business leaders suppressed information about the risks, and the military ignored its doctors' concerns as it prepared to mobilize for World War II.
Subsequently, Army personnel were kept in the dark about asbestos exposure hazards for decades, until the government finally began regulating asbestos products in the 1970s. The Army phased out its use of new asbestos products, but asbestos-containing materials remained in its bases around the world.
In 1998, as part of a broad environmental cleanup of its facilities, the Army introduced its Installation Asbestos Management Program.
Today, Army policy instructs personnel on how to safely manage asbestos-containing materials and ensures compliance with local, state and federal laws on asbestos safety.
Treatment for Army Veterans
The VA health care systems in Boston, Los Angeles, Miami and Houston are served by some of the nation's top experts in pleural mesothelioma treatment. The VA provides treatment for service-connected cancer free of charge and can assist veterans with traveling to receive care from a specialist.
If an Army veteran's diagnosis is not connected to their military service, they may still qualify for subsidized medical treatment through the VA.
In 2017, the Department of Defense awarded a three-year grant to a team studying the DNA of tumors caused by military asbestos exposure. The project is investigating whether veterans with pleural mesothelioma could benefit from new targeted cancer treatments.
Compensation for Army Veterans with Mesothelioma
Veterans with mesothelioma can receive monthly disability compensation by filing a claim with the United States Department of Veterans Affairs. For the VA claim to be approved, it must include medical records of the diagnosis and documentation of how the veteran was exposed to asbestos in the Army.
An approved VA claim can also guarantee dependency and indemnity compensation for surviving spouses of veterans who die of service-connected mesothelioma.
Filing a VA Claim
Filing a successful VA claim involves knowing how to present evidence for your case in writing, and knowing how to move your claim through the approval process at the VA. One mistake in the claim can lead to a lengthy process of reapplication.
Our Veterans Department has accredited claims agents available to help you successfully file a claim. They will walk you through the steps and help you cut through the red tape at the VA.
VA Benefits
The primary VA benefits available to veterans with mesothelioma include:
VA Health Care: Veterans have access to VA health care throughout the U.S., and some centers specialize in mesothelioma treatment.
Disability Compensation: Veterans with mesothelioma qualify for 100% disability, which starts at $3,057 a month.
Special Monthly Compensation: Veterans who require the aide of another person qualify for additional compensation ranging from $3,800 to more than $5,000 a month.
Dependency and Indemnity Compensation: Surviving spouses of veterans are eligible for $1,319 a month in compensation.
VA Burial Benefits: Veterans who die of a service-related condition are eligible for $2,000 in burial benefits.
Legal Claims for Army Veterans
Outside the VA system, military families may also be able to receive financial compensation for a pleural mesothelioma diagnosis by filing a legal claim.
It is not possible to sue the Army, but the private companies that supplied asbestos products to the Army can be held liable for the toxic exposure they caused. In fact, many asbestos companies have set up trust funds to provide compensation to people harmed by their products.
It is important to evaluate every potential source of compensation, especially in cases where an Army veteran experienced asbestos exposure during their civilian career as well as their military career. An experienced mesothelioma attorney can help you through this process.