Asbestos Manufacturers
Top asbestos suppliers, including W.R. Grace, Johns Manville and U.S. Gypsum, made asbestos-containing products until the 1980s. Companies that relied heavily on asbestos products include those in the construction, maritime, oil, chemical and power generation industries.
Last Updated:
July 20, 2021.
Asbestos Industry in the US
The rise of the asbestos industry in the U.S. began in the late 1800s and reached its peak during World War II. Top asbestos suppliers were involved in the mining and manufacture of asbestos-containing products.
Leading asbestos suppliers in the United States:
Garlock Sealing Technologies
Johns Manville
Owens Corning/Fibreboard
United States Gypsum
W.R. Grace
These companies knew asbestos caused mesothelioma cancer and other painful, life-threatening diseases, but chose profits over the safety of their employees.
During the 1970s, asbestos lawsuits filed by workers with debilitating asbestos-related diseases began to pile up. By the 1980s, years of asbestos lawsuits began forcing asbestos companies into bankruptcy.
The bankruptcy process requires these companies to set up asbestos trust funds to pay for their negligence. Since their decline, construction, manufacturing and other industries that depended on asbestos products now mostly use nonasbestos products. Only a few industries continue to use asbestos such as the automotive, roofing and chloralkali industries.
List of Asbestos Companies
Many of the following companies are still operating but under different names. A few shut down, but most were able to avoid closure through bankruptcy protection.
A.B.B. Lummus Global Inc.
AC & S
A.P. Green Industries
Abex Corporation
Amatex Corporation
Armstrong World Industries
Babcock & Wilcox
Bell Asbestos Mines
Bestwall Gypsum
BorgWarner Inc.
Burnham Holdings Inc.
C.E. Thurston & Sons Inc.
Celotex Corporation
CertainTeed Corporation
Cleaver-Brooks
Combustion Engineering
Congoleum Corporation
Crown Cork and Seal
Daimler Chrysler
Dana Corporation
EaglePicher Industries Inc.
Ehret Magnesia
E.J. Bartells Company
Federal-Mogul Corporation
Flexitallic Gasket Company
Ford Motor Company
Foseco
Foster Wheeler
GAF Corporation
Garlock
General Electric
General Motors
Gold Bond
H.K. Porter Inc.
Harbison-Walker Refractories Co.
Honeywell Heating
Ingersoll Rand
Imerys
J.T. Thorpe Inc.
John Crane
Johns Manville
Johnson & Johnson
Kaiser Aluminum
Kelly-Moore Paint Co.
Kentile Floors
Leslie Controls Inc.
Lincoln Electric
M.H. Detrick Company
Malleable Iron Range Company
Mergenthaler
Minnesota Mining & Manufacturing
Mobil Oil Corporation
National Gypsum
Nicolet/Keasbey & Mattison
North American Refractories
Owens Corning Fiberglas
Owens-Illinois
Pacor Incorporated
Pittsburgh Corning
Plibrico Company
Porter Hayden Company
Rapid-American/Philip Carey Manufacturing
Raybestos-Manhattan Raymark Industries
Republic Powdered Metals
Rock Wool Manufacturing Co.
Rutland
Shook & Fletcher
Synkoloid Company
The Flintkote Company
Unarco
Union Carbide
United States Gypsum
W.R. Grace
Western MacArthur
Westinghouse Electric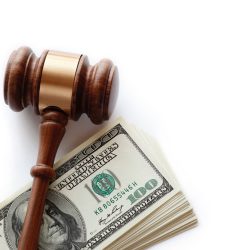 History of Occupational Asbestos Exposure?
An experienced mesothelioma lawyer can help you get the compensation you deserve.
Top 5 Notorious Asbestos Companies in US
Johns Manville

Products: Asbestos roofing, insulation, cement, shingles and other construction materials

Occupations at Risk: Construction workers, roofers, insulators and shipyard workers

W.R. Grace

Products: Insulation and construction products sold under brand names Zonolite, Monokote and Perltex

Occupations at Risk: Insulators, construction workers, carpenters and HVAC workers

Owens Corning/Fibreboard

Products: Insulation, roofing and construction products sold under brand names Kaylo, One Cote and Ready Mix

Occupations at Risk: Insulators, roofers, construction workers and cement workers

United States Gypsum

Products: Plaster, cement, joint compound, tape and sheetrock

Occupations at Risk: Construction workers, carpenters, plasterers and cement workers

Garlock Sealing Technologies

Products: Gaskets, seals, packing and cloth

Occupations at Risk: Insulators, factory workers, plumbers and steel workers
Asbestos Cover-Up
U.S. companies were aware of the dangers of asbestos as early as the late 19th century. From the 1920s through the 1960s, medical reports confirmed the deadly health effects of asbestos exposure. Some of these reports were originally funded by asbestos companies. They ignored the scientific evidence and opted to cover it up.
The U.S. armed forces mandated the use of asbestos as a fireproofing material until the mid-1970s, when it adopted new regulations issued by the Occupational Safety and Health Administration. According to internal documents, the U.S. Navy began acknowledging the health risks of asbestos as early as the 1930s.
By the start of the 1970s, enough medical evidence existed to support legal action and legislation to regulate asbestos. Asbestos lawsuits took hold in the 1970s and began revealing the many ways asbestos companies disregarded the lives of their workers and their workers' families by covering up the occupational health risks of asbestos exposure.
Asbestos Companies with Trust Funds & Filing a Claim
Many asbestos companies went bankrupt under the weight of asbestos litigation because they didn't warn employees or provide adequate protection from asbestos exposure. Going bankrupt doesn't mean they aren't liable for causing the development of life-threatening diseases. Trust funds keep them accountable and provide much-needed compensation to asbestos victims.
Trust Funds
Asbestos manufacturers that cannot handle the financial strain of their asbestos liabilities are allowed to seek Chapter 11 bankruptcy protection. The bankruptcy courts and groups representing asbestos victims hold proceedings and negotiations to determine how much money should go into a trust fund for future claims.
The court system and asbestos victim advocacy groups hold negligent companies accountable by requiring them to establish trust funds through these bankruptcy proceedings. Filing for bankruptcy does not mean a company gets to escape its liability. Detailed bankruptcy proceedings work to ensure adequate funds are put into the trust.
Filing a Claim
Filing a trust fund claim is very similar to a filing a mesothelioma lawsuit. A lot of evidence is required and it involves detailed proceedings that vary by trust fund.
It is best to speak with an experienced mesothelioma lawyer about which trust funds you may be able to file a claim with. Filing claims with multiple trusts is common.
Do Companies Still Use Asbestos?
In the U.S., companies are not required to label asbestos in their products if it makes up less than 1% of the product.
While most companies in the U.S. do not actively manufacture asbestos products, some sell asbestos-containing construction materials and automotive products. For example, roofing materials and automobile brakes still contain asbestos.
Asbestos is regulated at the federal and state level but not banned in the U.S. Asbestos is banned in most other industrialized nations, including Canada, the United Kingdom, Australia and the European Union.