Asbestos Exposure Across the United States
Asbestos exposure occurred at construction sites, mines and shipyards in the U.S. during the 20th century. Although all 50 states had asbestos worksites, the industrial Midwest, East Coast and far West were high risk areas.
Last Updated:
June 26, 2020.
How Common Is Asbestos Exposure in Different States?
The asbestos industry in the United States peaked in the 1950s and 1960s, when it had a product for every piece of industrial equipment, vehicle and construction site. Asbestos was prized because it is strong, durable, insulating and fire resistant. It was a normal part of the American landscape.
Because of this widespread and pervasive asbestos use, there are Americans suffering from mesothelioma cancer, asbestosis and other asbestos-related diseases in every state of the nation.
The industrial Midwest, East Coast and western U.S. all contain high-risk asbestos sites.
High-Risk Asbestos Exposure States
New York
Michigan
Pennsylvania
New Jersey
Washington
California
Wyoming
Oregon
Massachusetts
Montana
How Did Asbestos Exposures Occur?
There are three main ways Americans came into contact with asbestos during the 20th century:
Occupational and industrial exposures
Environmental and neighborhood exposures
Naturally occurring asbestos deposits
Occupational and Industrial Asbestos Exposure
People who worked in asbestos mining or processing were exposed to asbestos frequently. Most were not told to use personal protective equipment such as respirators or disposable coveralls.
In the construction industry, the mineral was incorporated into dry wall, roofing, flooring, ceiling materials, insulation and pipe and wire wrapping materials. People handling, cutting and fitting these asbestos-containing products were exposed, too.
Environmental and Neighborhood Exposures
People living near large construction projects or spending time in public buildings with old asbestos materials have experienced what health experts call environmental exposure.
Naturally Occurring Asbestos Exposures
Finally, living near naturally occurring asbestos deposits can expose people to this cancer-causing mineral. Even if they are not actively mined, natural weathering of the rocky material containing asbestos can release it into the surrounding air, water and soil.
Asbestos Mining Across the US
America's first asbestos mine opened in the Sall Mountain area of northern Georgia. Before asbestos mining came to the U.S., it was already well-developed in Canada.
One of the most well-known, asbestos-mining disasters is Libby, Montana. Vermiculate, a soil amendment commonly used in gardening, was extracted near Libby. Unfortunately, Libby-vermiculate is naturally contaminated with asbestos.
Decades of mining near Libby led to one of the worst environmental catastrophes in U.S. history. Thousands of residents of the small town have been diagnosed with asbestos-related diseases, and hundreds have already died.
The U.S. Environmental Protection Agency began to intervene in 1999, and the area around Libby was placed on the Superfund list in 2002. This federal program provides funds for cleaning up toxic contamination.
The EPA completed its Libby operation in 2018, making it the longest U.S. asbestos-cleanup project of all time.
Though Libby, Montana, is an infamous asbestos-mining area, it is far from the only one.
States That Had Major Asbestos Mines
California
Connecticut
Georgia
Idaho
Maryland
Massachusetts
Montana
North Carolina
Oregon
Vermont
Virginia
Washington
Wyoming
The last U.S. asbestos extraction operation was the King City Asbestos Company mine in central California, which closed in 2002. Mining the toxic mineral is not allowed in the U.S. anymore.
Asbestos mining is completely banned in Canada, South Africa and Brazil, among other countries. Russia currently dominates the global asbestos-mining industry.
Mills and Factories of the Northeast and Midwest
Many of the first American asbestos-insulation factories were set up in the region now known as the Rust Belt. Asbestos construction materials were commonplace in almost every industrial worksite from the 1930s to the 1970s.
US Asbestos Industry Born in New York
One of the original asbestos-product manufacturers was the H.W. Johns Manufacturing Company in New York. In 1901, it merged with the Manville Covering Company founded in Wisconsin to become Johns-Manville, one of the titans of the asbestos industry.
Other major asbestos manufacturers included:
Keasbey & Mattison
W.R. Grace
Flintkote
Owens Corning Fiberglass
John Crane
Armstrong World Industries
Flexitallic
Unarco
All these companies took part in covering up the connection between asbestos and pleural mesothelioma.
Asbestos in Workplaces from Pittsburgh to Detroit
By the mid-20th century, there was asbestos in everything from the steel mills of Pennsylvania to the manufacturing plants of Ohio, Illinois and Michigan. Workers were exposed to asbestos whether they were making girders at U.S. Steel, glass at Pittsburgh Corning or cars at Ford Motor Company.
Asbestos was used in steel manufacturing machinery because of its excellent heat-insulating and fire-resistant properties. Asbestos brake liners were prized for their durability and ability to withstand multiple cycles of heating and cooling over the life of a car.
Asbestos for these uses has been replaced with other, safer materials, and occupational asbestos exposure is much less of a problem in the 21st century.
There is still danger from the asbestos materials remaining in old buildings, however.
Ambler, Pennsylvania
One of the first and longest-running asbestos factories in America was located in Ambler, Pennsylvania. Ambler was a major asbestos producer for nearly a century.
The company fabricated dozens of asbestos-containing products, including pipe insulation, textiles, cement sheets, shingles, millboard, tiles, gloves, gaskets, brake pads, fireproofing sprays and artificial lumber.
Approximately 1.5 million cubic yards of asbestos waste was dumped in Ambler between 1930 and 1974. The area experiences roughly three times the rate of mesothelioma — a cancer caused almost exclusively by asbestos exposure — as the rest of Pennsylvania.
Shipyards of the Atlantic and Pacific Coasts
Demand for asbestos skyrocketed when the U.S. entered World War II in 1941. Shipyard workers wrapped asbestos insulation around countless pipes and used asbestos cement to install and repair boilers.
It was common for military service members on ships to work, eat and sleep in clouds of asbestos dust. This has led to a heavy burden of pleural mesothelioma among American veterans.
During the shipbuilding boom, Todd Shipyards Corporation ran lucrative operations up and down the western and eastern seaboards and across the country. The Bethlehem Shipbuilding Corporation, an offshoot of Bethlehem Steel, also operated several shipyards and earned enormous profits.
Naval Shipyards and Military Facilities with Hazardous Asbestos Conditions
Bremerton Puget Sound Naval Shipyard near Seattle, Washington
Brooklyn Navy Yard in New York
Curtis Bay Coast Guard Yard in Baltimore, Maryland
Charleston Naval Shipyard in South Carolina
Long Beach Naval Shipyard near Los Angeles, California
Newport News Shipyard near Norfolk, Virginia
San Francisco Naval Shipyard in California
George Air Force Base in Victorville, California
Naval Air Station Landfill in Pensacola, Florida
Naval Weapons Station Earle in New Jersey
North Ridge Estates (former Marine Recuperation Barracks) in Klamath Falls, Oregon
Tacoma Dry Dock Shipyard in Seattle, Washington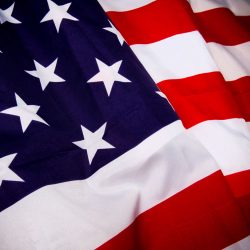 VA Claim Help For Veterans
Get Assistance Finding Treatment & Filing a VA Claim
Refineries and Plants of the South
The oil and chemical-refining industry was another major consumer of asbestos insulation. This industry is particularly concentrated in the Gulf Coast region with a few sites in the southeastern and western United States as well.
In fact, the first successful asbestos lawsuit was filed by an insulation worker who worked near Beaumont, Texas. Clarence Borel filed a lawsuit over asbestosis, but ultimately died of pleural mesothelioma before the trial concluded. The jury awarded compensation to his widow.
Top Occupational Asbestos Exposure Sites in Texas and Louisiana
Beaumont, Texas: DuPont Chemical, Exxon Mobil Corp., Gulf Refining, National Oil and Pipe Line Company, Texas Metal Works
Corpus Christi, Texas: Amerada Hess, Continental, Koch, Sinclair
Dallas: Babcock & Wilcox, CertainTeed, Combustion Engineering, Raybestos
Houston: GAF Chemical Plant, Gulf Portland Cement, Monsanto Chemical, Phillip Carey Manufacturing, Standard Oil, U.S. Gypsum
Lake Charles, Louisiana: Calcasieu, Conoco, Citgo, Valero
New Orleans: Dow Chemical, Shell/Norco, Marathon
Great Plains to the Rocky Mountains and the Far West
Asbestos exposure was a hazard for industrial workers, asbestos miners and people living near mines and natural asbestos deposits across the western half of the U.S.
Some popular products were unintentionally manufactured with asbestos from western mines. This was the case with Zonolite attic insulation.
Zonolite was made by W.R. Grace & Co. using a mineral called vermiculite mined near the town of Libby, Montana. Libby went on to become the longest-running asbestos cleanup in U.S. history.
Major Asbestos States and Areas in the West
Wyoming is home to the Fire King, Smith Creek and Casper Mountain deposits, which are large chrysotile asbestos mines.
Montana is home to Libby — one of the most asbestos-contaminated cities in the U.S. — because of vermiculate mine operations from 1919 to 1990.
Colorado is home to refinery and construction companies including Conoco Oil Refinery, Oxnard Construction Company and Hudson Energy Company. Copious amounts of asbestos were used to protect against fire and prevent machinery from overheating. Asbestos was not mined directly, but miners may have inhaled it while extracting iron, gold and other valuable minerals.
Idaho is home to the Kamiah anthophyllite deposit, which operated from 1909 to 1925.
Washington hosts a deposit of chrysotile in the Sumas Mountain area, which drains to the Sumas River. The asbestos is so concentrated, USGS tests revealed chrysotile asbestos makes up 0.27% to 37% of the river's soil bed.
California has many naturally occurring sources of asbestos including in El Dorado County in Northern California. The Clear Creek Management Area, which was once home to the Atlas Asbestos Mine — now a Superfund site — contains another asbestos deposit of concern.
9/11 and Asbestos Exposure
The worst asbestos exposure incident in modern history occurred as part of the 9/11 attacks on the World Trade Center. The twin towers were built with hundreds of tons of asbestos, which were pulverized and released into the surrounding neighborhoods when the towers fell.
First responders to the 9/11 disaster site and workers who participated in the long-running cleanup after the terrorist attack were heavily exposed to very high concentrations of asbestos. Many of these people are at higher-than-average risk of developing pleural mesothelioma.
Mesothelioma Lawsuits in the US
According to the KCIC Asbestos Litigation: 2018 Year in Review report, health-related asbestos lawsuit filings have decreased by 10.8% between 2016 and 2018. The biggest declines occurred for other cancers and nonmalignant diseases, and only declined slightly for mesothelioma and lung cancer.
One potential reason for these declines in asbestos-related lawsuits is the increasing age of asbestos-exposed people. Many who may be eligible for compensation have passed away by now.
Notable exceptions to this downward trend in asbestos-related legal cases are Cook County, Illinois, and New Orleans. Filings in the New Orleans jurisdiction alone increased by 8%.
This region is home to some of the largest and most asbestos-contaminated petroleum refineries in the nation, which has left a long legacy of asbestos-related disease in Louisiana.
According to the KCIC report, the potential effects of talc-related asbestos filings are just emerging. This newly recognized route of asbestos exposure — through long-term use of contaminated talcum powder products — may begin to reflect in legal filing data in the coming years.